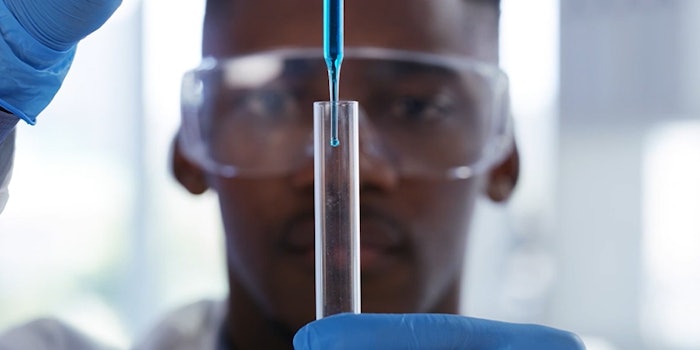 International Flavors & Fragrances (IFF) has launched a new brand identity designed to propel the company's transformation and reinforce its leadership role in the global value chain for consumer goods and commercial products.
Related: IFF Announces Preliminary Q4 & Full 2020 Financial Results
As part of the new brand identity, IFF has launched a new tagline, purpose, brand commitments, as well as cultural attributes and values. 
IFF's new brand identity and tagline: Where science and creativity meet, captures the company's longstanding focus on the dynamic interplay between artistry and science. 
The company's purpose: Applying science and creativity for a better world, continues to inspire IFF's commitment to being a force for a better and more sustainable future.
The company's central vision: Be the partner for essential solutions, reflects its leadership role in the global value chain for consumer goods and commercial products, and deep commitment to be guided by a customer-centric approach. 
The IFF brand continues to be underpinned by three commitments, adapted to better reflect the new organization:
Question everything: The company is working with artistry and science and encourage new discoveries at every opportunity to forge a new path.

Champion creators: It powers companies of every shape, size and style with the ingredients, solutions and passion to convert ideas into impact.

Do more good: It is on a journey to do better for people and planet. 
This comes after the announcement of its combination with DuPont's Nutrition & Biosciences (N&B) business. This prompted the company to establish a new set of core values and cultural principles as the foundation of its growth strategy, resulting in the following cultural principles:
Act as an owner: It takes ownership and work with passion and integrity as its teams are empowered to make decisions and help the entire organization thrive.

Be agile: It constantly pushes for progress and responds to the needs of its customers and the world with speed, skill and creativity.

Collaborate and win together: Its bond with its customers and colleagues powers innovation and shared success.
The company is divided into four business divisions including the newest division, Nourish which was formally Taste, Food & Beverage division. The other three divisions include Scent, Health & Biosciences and Pharma Solutions.
Andreas Fibig, IFF chairman and chief executive officer said, "Today we start a transformative journey together to become a center of innovation for our customers. Our leadership team believes passionately in the importance and benefit of being a purpose-driven enterprise. We will lead not simply by relying on an unmatched portfolio and flawless execution, but by quickly unlocking new innovations as we tap into our shared passion for pairing science and creativity to deliver for our customers. We are creating an agile, empowered and innovative business that provides exceptional service and delivers on our commitment to be an essential partner for our customers."
Fibig continued, "Critical to our success is our ability to foster an execution culture and embed values that support our promises to our people, customers, consumers and our communities. To that end, we have updated our cultural principles to ensure we have the foundation in place to empower our people to deliver on our commitments."