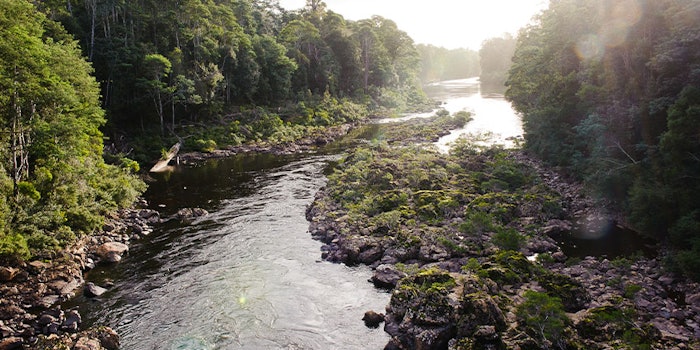 Symrise
Holzminden, Germany
2019 Sales: €3,408 million
Symrise continued its 14-year tradition of sales growth in FY2019 with an 8% increase, totaling €3,408 million in sales compared to €3,154 in 2018.
While the scent & care and flavor segments both saw steady increases—7.2% and 5.6% respectively—the bulk of the increase falls under nutrition with the acquisition of ADF/IDF. Contributing approximately €32 million in sales, the acquisition, which was announced in January 2019, contributed to a significant sales increase of 28.7% for Q4 upon the group's consolidation in November 2019.
In addition to acquisitions, Symrise has also been expanding its capabilities in vanilla and botanicals at its Teterboro, New Jersey, facility; encapsulated flavors at its Branchburg, New Jersey, facility; and its alternative proteins palette.
The company has also expanded its impact by opening and expanding several creative and innovation centers and labs in Egypt, Nigeria and Indonesia. The Symrise Innovation Lab at the Unilever Foods Innovation Center in the Netherlands is set to hold a flavor creation lab, application kitchen and collaboration rooms within the 120 square meter space.
Chairman and CEO
To what would you attribute your company's successes in 2019?
Let's take a brief look at our numbers first: once again, we have set a new sales record of €3,408 million. Our EBITDA(N) of €707 million and a profit margin of 20.8 % demonstrate that we are a healthy company. At the same time, the average annual growth rate of our sales since the IPO in 2006 of over 8 % reveals that we are growing faster than the market. The market average is at 3-4 %.
The reason for this: We began diversifying our portfolio beyond the classic flavor and fragrance business to include related fields early on. They range from the identification and sourcing of new raw materials and the increasingly interconnected research and development of our divisions to the full utilization of the production facilities, marketing and sales. We generate more than one third of our sales outside of our traditional business.
Were there any new regulations within the last year that directly impacted your company? If so, how did you respond to them? What regulations do you see emerging in the next year?
Consumer insights and innovation go hand in hand with our commitment to quality for consumers. This becomes most evident in our ability to meet specific regulatory standards around the world. At regulatory, we work closely with our customers around the globe. This way, we ensure that they receive taste solutions that meet all food and flavor legislation relevant to them. We also support them in developing strategies that meet evolving consumer wishes for authentic and natural taste.