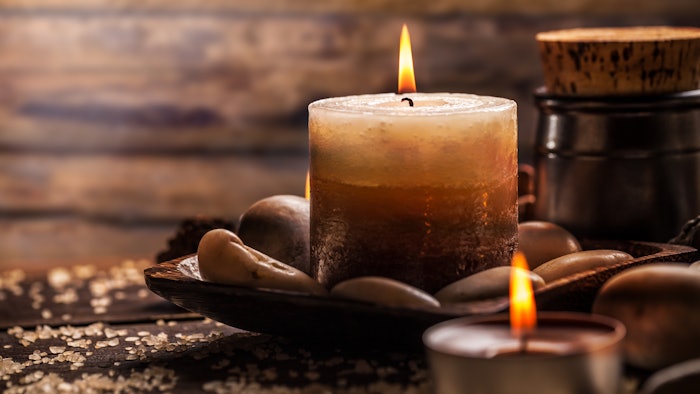 Neuroscents is an up-and-coming trend in aromatherapy that explores the connection between scent and the mind to create desired emotional, psychological, spiritual and physical well-being. The use of neuroscience for emotional impact continues the merge of beauty and health categories for full-body wellness.
The neuroscents trend pushes functional fragrance and wellness to new depths, spurred by consumers' growing desire to link scent to their physical and emotional health. Some companies have already started to invest in new opportunities to blend fragrance with wellness.
Related: How To Improve Treatment Results With Aromatherapy
Boutique candle brand Boy Smells partnered with adaptogenic drink company Kin Euphorics for their new Emotional Illuminations Prayer Candles. The candles were designed to activate neural pathways in the brain to elicit a specific emotional benefit, such as bliss and surrender, energy and invigoration or soothing calm.
Estee Lauder's incubation and early-stage investment arm, New Incubation Ventures, took a minority stake in Vyrao, which describes itself as the world's first well-being brand to fuse energetic healing with master perfumery.
The candle brand Nette is launching a line of perfumes at Sephora. The perfumes, created in partnership with fragrance manufacturer IFF, evoke the feeling of an evening wedding in Mexico City or an Ivy League campus in September.