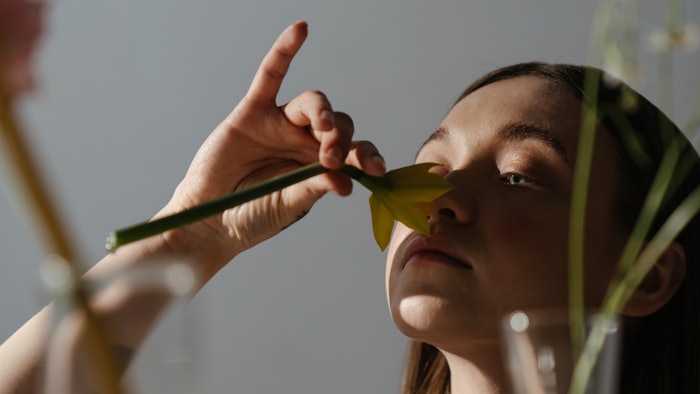 PEXELS
Fragrance Creators Association announced the creation of the Fragrance Creators Association Responsible Industry Stewardship Pledge. The pledge consists of 10 key principles centered around environmental and social impacts, sustainability, employee growth and development, worker safety and good governance. 
Related: Fragrance Creators Press U.S. Congress to Finalize Safe Cosmetics Act in 2022
The pledge principles were developed by a group of Fragrance Creators members and approved by the Fragrance Creators Board of Directors.
By taking the voluntary pledge, Fragrance Creators members commit to: 
1. Participate as a good faith stakeholder to develop and advance fragrance policies designed to deliver positive impacts for people, perfume, and the planet.
2. Support olfactory culture through increased knowledge, appreciation, access, and use of fragrances created in a responsible and sustainable way.
3. Serve as a resource for information and education regarding fragrance and fragrance ingredient safety.
4. Promote the safe and proper use of fragrance and fragranced products.
5. Serve as a resource for quality information on the importance and benefits of fragrance.
6. Recognize our success is dependent on a healthy planet and to continue to pioneer green chemistry, upcycling, and ethical sourcing.
7. Prioritize consumer confidence by adhering to the spirit as well as the letter of all applicable laws and regulations.
8. Foster and safeguard a fair and responsible marketplace recognizing the importance of a diverse value chain to enhance competition.
9. Coordinate throughout the supply chain to ensure that comprehensive industry representation is housed within Fragrance Creators Association.
10. Encourage sound science through engaging in public policy and advancing the work of the Research Institute for Fragrance Materials (RIFM).
Farah K. Ahmed, president & CEO, Fragrance Creators, shared, "A society grows great when old people plant trees whose shade they shall never sit in—a beautiful Greek Proverb that captures the essence of how we view stewardship. Sustainable industry growth is dependent on a healthy planet and respecting the people and communities who inhabit it today and tomorrow. That's what this Pledge is designed to do, and we thank our members for their commitment to stewarding the fragrance value chain responsibly."