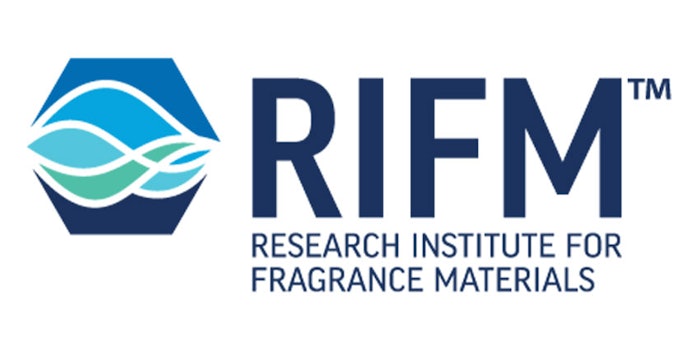 The Research Institute for Fragrance Materials (RIFM) has launched a new brand and communications strategy designed to support the organization's mission to build universal acceptance and trust in the safe use of fragrance ingredients through applied science and research. 
"We want to make 2020 the year when anyone curious about the science behind fragrance safety has access to the information in language they can understand." Said James Romine, President, RIFM.
RIFM's focus on communicating science in 2020 was inspired by science advocate Melissa Marshall's adage: "Science not communicated is science not done." While decades of RIFM's research papers and safety evaluations are available to the public online and free of charge, only a handful of fragrance-industry stakeholders know where these documents are and how to read them.
Related: RIFM Focuses on Safety Assessments and Expands International Partnerships
"We were founded in the mid-sixties by five fragrance creators who realized that they could make the greatest safety impact by pooling their scientific resources, rather than each of them testing ingredients separately," said Romine. "RIFM's safety assessments are the most comprehensive and scientifically objective evaluations of fragrance ingredients out there, but we need to do a better job of making them accessible. Because safety assessments are highly technical, I believe we have an obligation to help non-scientists understand them."
RIFM's new communications strategy focuses on developing tools intended to help educate all those interested in fragrance safety on the science that the organization performs. In collaboration with academics, communications experts, regulatory bodies and trade associations, RIFM will convert its work into reader-friendly language, including descriptions of the tools and methodologies RIFM uses to test safety while avoiding the use of animals.
Related: RIFM Supports IIVS On Non-animal Testing Methods
RIFM's communications strategy also includes a new brand and a completely reorganized website that will launch later this year. "If we want to communicate what we do successfully, we first need to introduce ourselves properly," Romine said. "The new brand more clearly expresses who we are."
RIFM's new logo's hexagonal shape (a nod to a fundamental chemistry building block) and play of interweaving lines express the objective science and collaborative effort that goes into ensuring that consumers can enjoy fragranced products safely. The logo's natural colors emphasize the organization's commitment to human health and environmental protection.
Related: RIFM and CSIR-CIMAO Work to Standardize Essential Oils Quality
"RIFM has led the science behind fragrance safety since its founding, producing the most authoritative and robust evaluations in the field," Romine said. "Fragrance is an integral part of everyday life, and this organization's unwavering dedication to objective, science-based safety ensures the continued safe use of fragranced products."
RIFM's Vice President, Ann Marie Api, who celebrated her 35th year with the organization in 2019, echoed Romine's enthusiasm for RIFM's new focus on communicating the science behind fragrance safety. "Our international team of researchers and the independent academics in the Expert Panel for Fragrance Safety who guide and approve all of our science are as passionate about human health, the environment, and safety as they are about fragrance—and it's an honor to be highlighting their critical efforts."