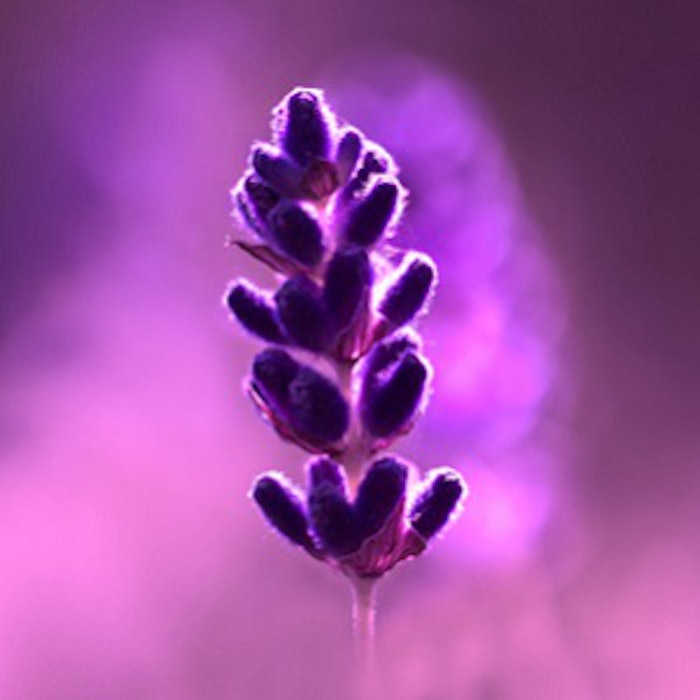 Perfumers awaken human emotion through scent, often triggering strong memories tied to loved ones, the carefree happiness of childhood and rediscovery. For Givaudan senior perfumer Marypierre Julien, lavender is one of those ingredients.
"All of us have kind of rediscovered lavender," says Julien. "It's so imprinted; you assume you know lavender and that's it, but when you go to those fields and you see the plant and you rub it in between your hands, it has a very different smell than the oil. It is just part of that magic. There is a big magical part in perfumery—the inspiration."
With bottles of her latest lavender tinkerings displayed in Givaudan's New York office, Julien says the ingredient has inspired her from the time she grew up not far from the colorful lavender fields in Marseille, France. Its allure reentered her life when she began her career as a young perfumer at Institut Supérieur International du Parfum de la Cosmétique et de l'Aromatique Alimentaire (ISIPCA) in Versailles. Sixteen years later, she is still using the ingredient.