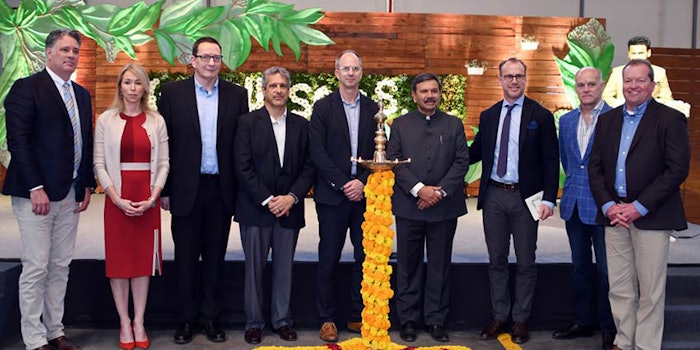 Callisons, a supplier of mint oils and flavors, has announced the opening of a manufacturing plant at Chakan, Pune, India.
The plant will manufacture liquid and dry blends and flavors, as well as spray dried products for the beverage, confectionary and oral segments, which will be exported to neighboring countries.
"This state-of-the-art R&D and manufacturing facility has been set up with the intention of providing service to Callisons global customers in India, Southeast Asia and Africa Markets; to reduce lead times and develop flavors to meet regional requirements, to establish a direct presence in the Indian mint growing regions and to reduce costs for mint based flavors in key markets," said Rajendra P. Ghogale, managing director, Callisons Flavors India.
Related: Rediscovering the Mint Market
The facility was opened by Callisons president James R. Burgett at ribbon cutting ceremony held February 26, 2019, which was followed by a bylighting of the traditional lamp.
"It gives us immense pleasure to inaugurate the manufacturing unit in Pune, India," Burgett stated at the event. "In 2014 Callisons took a conscience decision to enter the gamut of flavor creation and expand its manufacturing base beyond the USA and with that in mind, we have invested in setting up of a new unit in China in CY 2017 and in India now in CY 2019."
He added: "The company has consistently delivered its flavorful expertise to its customers through creativity, sound scientific knowledge and attention to detail. The energetic burst of flavors and tastes are carefully lab tested by experts using the latest technology."