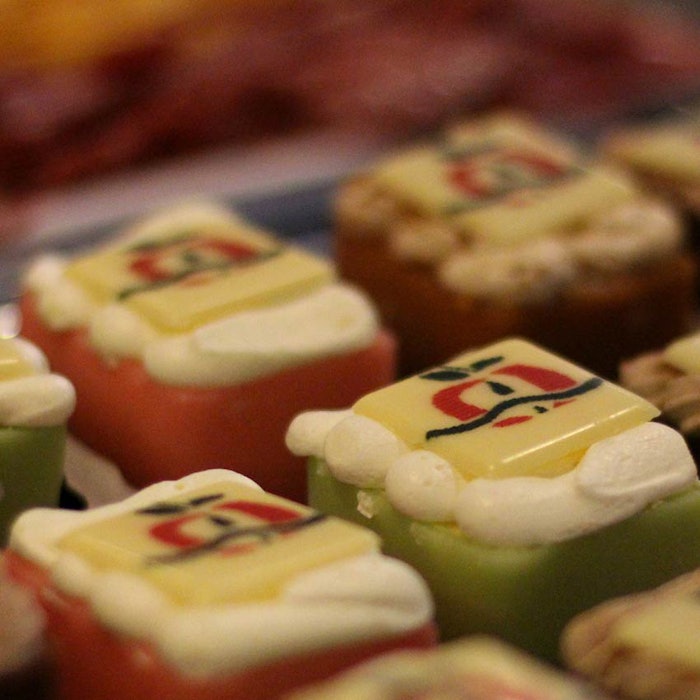 By Dave Baines, British Society of Flavorists
A record number of people attended the British Society of Flavorists' 8th Table Talk exhibition held on March 3, 2016 in the NH Schiphol Hotel at Amsterdam Airport. The change of venue was made because the usual venue, NH Barbizon Palace Hotel, was being refurbished. A number of attendees felt that the new venue was very convenient for the airport and those that drove to the event found the parking very easy. However, the majority of attendees who completed the feedback forms stated that they would prefer the exhibition to return to NH Barbizon Palace in 2017 (58%).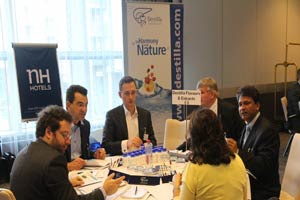 New exhibitors to Amsterdam this year were ACS International, Bedoukian Research, Miritz Citrus Ingredients, Robertet, and Ventós and returning after a break were DSM Food Specialities and Firmenich.
One feature of the 2016 exhibition was the number of beverage ingredients, especially tea, that were on show. O'Laughlin Corporation focused exclusively on tea essences showing green tea, black tea, oolong tea, puer tea and jasmine tea. Finlay Extracts showed organic tea extracts and aromas including black and green tea recovery flavours and a fermented green tea aroma. Firmenich showed a green tea under the Naturome label, Wild Flavors had black tea, Ceylon tea and green tea flavouring preparations and Destilla Flavours & Extracts demonstrated tea distillates. Coffee ingredients were exhibited by Frutarom F&F Ingredients, Lluch Essence and Omega Ingredients.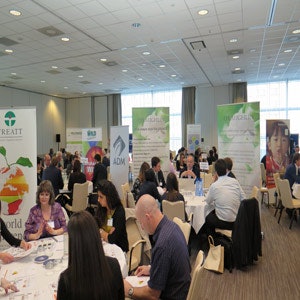 Another strong theme running through the exhibition was citrus with Miritz Citrus Ingredients demonstrating their expertise with lime oils and extracts, Robertet with orange zest oil, Wild Flavors with orange and lime flavouring preparations and Treatt demonstrating their novel range of nature identical essential oils including a 'pink blend' grapefruit oil. Another innovative theme came from Döhler who exhibited a range of elderflower extracts, flavourings, juices and concentrates.
Some of the materials on show that attracted the attention of flavourists and mentioned in feedback forms were 2,3-epoxydecanal and aldehydes from Treatt, Sarawak pepper from Omega Ingredients, sulphurol from Ventós and Omega Ingredients, natural methyl 3-methylthiopropionate from Riverside and delta hexalactone and epsilon decalactone from ACS International.
Decisions have not been made yet about the 2017 exhibition.
The full list of exhibitors at the 2016 exhibition were:
EXHIBITORS AMSTERDAM 2015
ACS International
Advanced Biotech Europe
Bedoukian Research
Destilla Flavours & Extracts
Döhler
DSM Food Specialities
Finlay Extracts
Firmenich
Frutarom F&F Ingredients
Horner International
IFF LMR Naturals
Lluch Essence
Miritz Citrus Ingredients
O'Laughlin Corporation
Omega Ingredients
Payan Bertrand
Renessenz
Riverside Aromatics
Robertet
Sigma Aldrich
Symrise
Treatt
Ventós
Wild Flavors