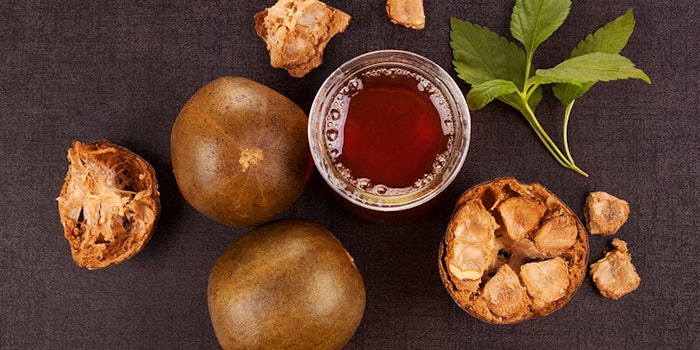 Senomyx has announced it has achieved a fermentation strain proof of concept for siratose production.
Siratose, a novel natural high-intensity sweetener, is found in Luo Han Guo, also known as monk fruit. Since siratose comprises less than one percent of monk fruit, it cannot be identified through traditional human taste tests alone. As such, the company selected fermentation as the most viable production method for commercialization.
Related: Senomyx, Inc. Reports Q1 2018 Results
In sensory evaluations, siratose demonstrated greater potency and a better taste profile than the stevia plant-derived rebaudioside-A, the most commonly used sweetener. Additionally, siratose has shown improved stability in low pH products like carbonated beverages. Its increased solubility makes it easier to work with than stevia plant-based sweeteners.
"We are very pleased to announce that Senomyx scientists have developed two initial fermentation strains which produce siratose," said president and CEO John Poyhonen. "At this time, both strains are producing siratose at very low levels, and we will need to optimize the most promising strain to support our desired yield and cost target for future commercialization. Reaching this milestone by our previously stated goal of mid-2018 keeps us on track for a potential submission of our GRAS notification to the FDA by the end of 2019, keeping in mind that the feasibility and timeline of these development activities is inherently uncertain."