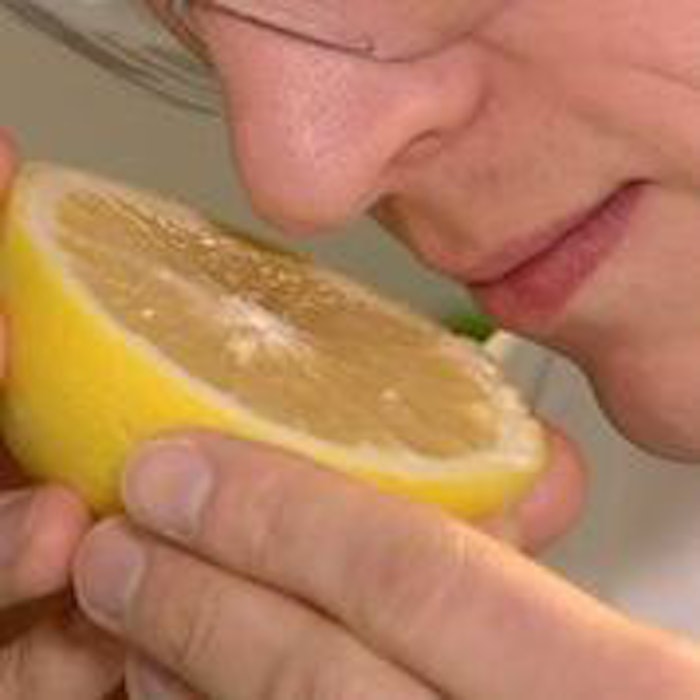 Following successful pilot runs, Oxford Biotrans (Oxford, England), a "University of Oxford spin-out company," has announced a method of producing nootkatone via bioconversion of orange-derived valencene using its cytochrome p450 enzyme technology. The result is an aromatic material that can be declared E.U. natural.
A New Phase for De Monchy
Oxford Biotrans will collaborate with De Monchy Aromatics (Dorset, England) on the manufacturing and marketing of the product. De Monchy Aromatics director Henry Gill noted that the nootkatone production is "ushering in a new phase of manufacturing" for the company in the wake of growing demand for natural ingredients.
The Technology
The technology is based on what the company calls its library of "novel, custom-designed cytochrome P450 enzymes that have high selectivity for specific substrates and yield products with high efficiency." Oxford Biotrans' enzymes oxidize organic molecules to produce ingredients, which it says can be used to produce additional "high-value flavor products."
Valencene can be converted to nootkatone via the addition of one oxygen atom and the removal of two hydrogen atoms, according to an official release. It is p450's ability to add oxygen atoms to molecules in nature that therefore made it an appropriate candidate for this process. The enzyme has undergone "small, precise changes" to allow it to react with valencene. The enzyme and the valencene are eventually added to water for the final nootkatone-producing reaction.
Future Ingredients
More ingredients may follow. Oxford Biotrans' website notes that it "has already identified several further high-value flavour products, accessible via our technology, where the feedstock is a relatively low cost, natural material with ready availability. We intend to realise scalable, 'green', biocatalytic processes for these products."
James Brown of the UK Knowledge Transfer Network noted, "We are developing novel ways to produce high-value natural compounds without having to disrupt natural habitats or use manmade toxic chemicals that require careful disposal."