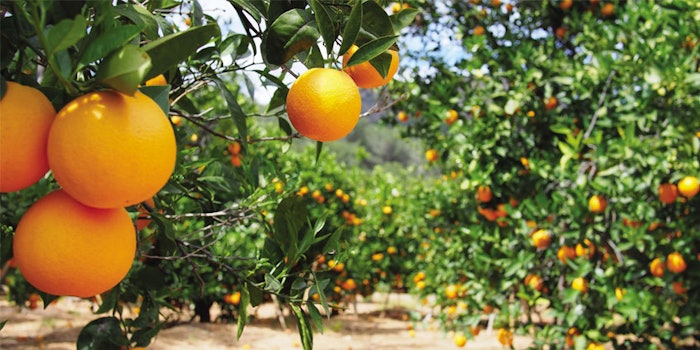 Consumers are looking for products that can tell a story and create a connection with the environment. In this scenario, citrus fruits play a leading role across a variety of product categories.
Italy's Citrus Legacy
Citrus fruits grow in areas that have a mild climate even in winter. They grow slowly; to develop, they need direct sunlight but they must be sheltered from the wind. Italy is an ideal habitat in this respect, as it provides mild winters that allow for slow and healthy growth indirect contact with sunlight, while being sheltered from the wind.
Citrus production in Italy is represented by the families who cultivate these fruits even today; they pass on the techniques, secrets and passion for the gifts of the land from generation to generation. In some areas, citrus groves are referred to as "gardens," because they are still a part of one's house and history, a place to be looked after.
Today, farms have evolved and innovated with new cultivation techniques, energy efficiency and more conscious water usage. Innovation also means a further increase in the level of ethics and sustainability, represented today by the large number of companies that participate in sustainability projects with demanding standards such as GLOBALG.A.P.a and SAI.
Footnotes:
awww.globalgap.org
For the full article, please check out the Perfumer & Flavorist+ April 2021 issue.