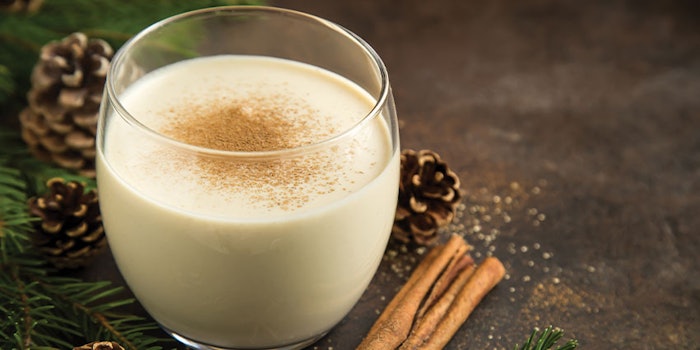 Phenylethyl isobutyrate, natural, ABT#1590
Source: Advanced Biotech
FEMA# 2862, CAS# 103-48-0
Natural Occurrence: Beer, cider, blue cheese, cognac, olive oil and peppermint.
Odor: @ 100%. Sweet, floral, honeylike, fruity and perfumey with a yeasty undertone.
Taste: @ 10 ppm. Floral, waxy, honeylike and fruity.
Taste: @ 20 ppm. Floral, waxy, ripe, fruity, honeylike and perfumey.
Possible applications: Although not characteristic for any one foodstuff, this ester will add ripe, fruity pulp notes to apple, pear, apricot, rhubarb, dark cherry, plum, strawberry, quince and pineapple flavors. In red wine flavors, it will contribute sweet, dark fruit character, while in honey, the floral notes will be enhanced. It should also be thought of for use in floral flavors, especially rose.
Advanced Biotech: www.adv-bio.com
Propyl isovalerate, natural
Source: MilliporeSigma
FEMA# 2960, CAS# 557-00-6
Natural occurrence: Apple, banana, Gruyere cheese and jackfruit.
Odor: @ 1%. Fruity, estery, ethereal and overripe with a slight cheese note.
Taste: @ 5 ppm. Sweet, fruity, fermented and slightly cheesy.
Taste: @ 10 ppm. Fruity sweet, fermented, pulpy and slightly cheesy.
Possible applications: The non-specific fruitiness of this chemical makes it a good fit for many types of fruit flavors, including apple, banana, blueberry, pear peach, grape, strawberry, pineapple and tropicals like jackfruit and durian. These same notes will also add to the fruity complex of aged cheeses like Parmesan, Asiago and Romano.
MilliporeSigma: www.sigmaaldrich.com
For the full article, please check out Perfumer & Flavorist's January 2021 issue.