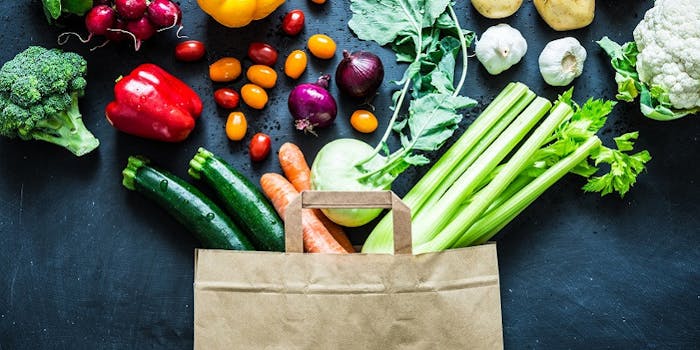 T. Hasegawa
Tokyo
2017 total sales: ¥48,001 million/$428.1 million*
Estimated market share: 1.63%
Tom Damiano, CEO, T. Hasegawa USA, Inc.
Takao Umino, President and COO,T. Hasegawa Co., Ltd.
In the middle of 2017, T. Hasegawa announced the acquisition of Affinity Flavors, along with it the integration of Tom Damiano into the role of CEO of T. Hasegawa USA. The move was aimed at strengthening its American market position, after previously acquiring Malaysian Peresscol in 2014 and investing new capital in China.
Along with changes to its leadership, the company is addressing changing consumer demands for more natural and sustainable products, while trying to make progress in the emerging health and wellness category. The company is a certified organic creator and manufacturer of flavors and is investigating biomass-based product opportunities.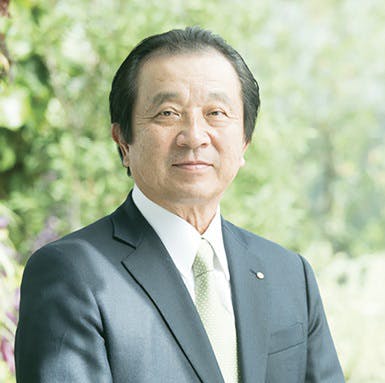 Takao Umino
President and COO,
T. Hasegawa Co., Ltd.
Perfumer & Flavorist: Since last year's leaderboard, what areas of growth has your company experienced? What type of activities has your company focused on to maintain or raise your position on the leaderboard?
Tom Damiano: We have experienced growth in all the market segments we compete in especially beverage and savory. We have invested significantly into technologies to gain incremental growth at existing customers as well as expanding our sales and marketing team to target new customers. This organic growth coupled with the acquisition of Affinity Flavors has enabled a more solid platform of natural and organic flavor offerings and stronger foothold in the health and wellness categories.
P&F: How is your company positioning itself to adapt to trends, like the growing demand for natural and organic products, transparency and digitization? What is your perspective about these rising trends shaping the market?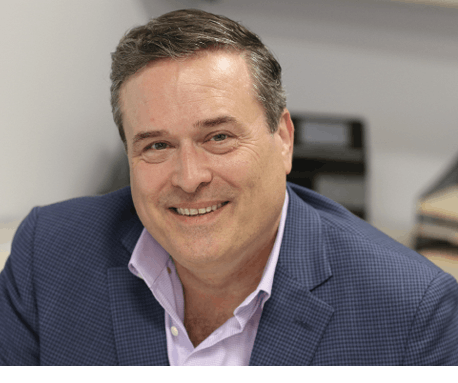 Tom Damiano
CEO, T. Hasegawa USA, Inc.
Damiano: T. Hasegawa USA Inc. has become a certified organic creator & manufacturer of flavors in a variety of physical forms to allow our valued customers to use them in a wide variety of functional and clean label foods & beverages. With our deep background in developing finished beverage prototypes, we are able to see future functional trends and ingredients, and use them to formulate flexibly and quickly. That means consumer friendly ingredient labels – transparent, ethical, clean and simple while still tasting great. Our full scale pilot facility allows us to mimic conditions found in our customer's plants. The trend towards consumer friendly ingredient labels is integrating with not only what is on the nutritional panels but how easy they are to read and their transparency.
P&F: As demand for naturals and molecules compete with supply, the industry is challenged to find alternative routes to production. Biotechnology, for example, is a booming segment. What opportunities are available in these alternative routes to supply?
Damiano: As the demand for natural ingredients and flavors continues to accelerate, biotechnology will take on a more important role in the development of natural flavor compounds to satisfy the demand. Flavor and aroma chemical companies that have made investments in these areas will be in a good position to capitalize on the market momentum.
P&F: In light of last year's global weather events, such as hurricanes in the US and Madagascar among others, which has affected citrus and vanilla production, respectively, how is your company handling the volatility in the natural supply market?
Damiano: We continue to monitor critical markets by working with our suppliers to gain market knowledge and continuously seek information from all sources including government, trade and research associations. We also share forecast with our suppliers to better plan material flow and to contract volume and price if possible. Being more transparent with information, helps relieve some of the anxiety caused by the volatility in our supply. A key part of managing the volatility is to work in-house with our flavorists and customers to find solutions that meet everyones' expectations.
P&F: Looking ahead, what are some of the initiatives and plans that your company has for 2018 and beyond?
Damiano: Continue developing close partnerships with our customers while working together to support their values and beliefs concerning food and the potential social and global impact. Natural and clean label continue to drive trends and we anticipate to source and provide what our customers need, and to use technology or biotechnology to support those endeavors. Investigating any biomass based product opportunities is a top priority. (Recycling some of our solid wastes from oil extracted flavors).
P&F: Where do you see the industry headed in the future?
Damiano: Clean labeling continues to grow including non-GMO Project verified compliancy and organic compliant along with label transparency. Natural flavors that can offer some cross functional benefits are on the forefront, especially in the plant based protein meatless category where masking is required.
Footnote:
*Accounting period of Oct. 1 to Sept, 30; Net sales given are company consolidated sales.