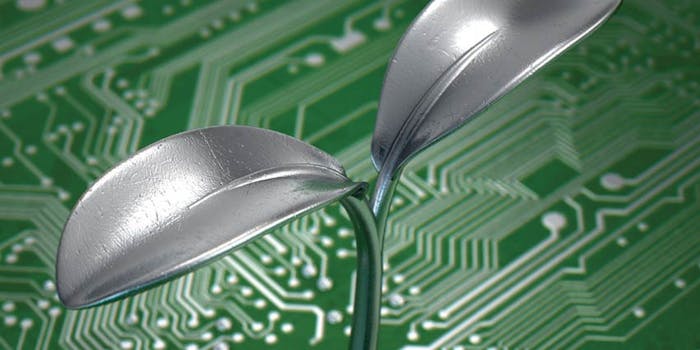 I've been thinking lately that for once, I'd like to read about something unnatural in F&F research and development. I have nothing against nature, but it's hard not to notice an anti-trend of research moving toward the unnatural.
Well, as if answering my request, The Scientist reported on a paper from the Proceedings of the National Academy of Sciences (PNAS) [1] describing how researchers generated a semisynthetic organism that can replicate artificial DNA base pairs indefinitely. I can't think of anything less natural than that.
Here, I review this unnatural innovation along with others, including the growth in functional and biotech flavors, and even reinstating flavor back to tomatoes, cheese and strawberries.
Bestowed with Protein Power
Regarding the PNAS study, while initially, this DNA development may seem a stretch for F&F innovation, it holds interesting potential in areas that utilize proteins; and it just so happens that olfaction is heavily based on proteins. Co-author on the study, Floyd Romesberg of the Scripps Research Institute in La Jolla, California, explained the researchers added a transporter that can move unnatural triphosphates into the cells of Escherichia coli, where they are broken down and incorporated into DNA.
In previous attempts, the semisynthetic organism eventually lost these unnatural base pairs but a new iteration has reduced the loss of these pairs to a minimum. According to Romesberg, the potential applications for this strategy are vast. "You could produce artificial proteins with unnatural amino acids," he said. And not just to create, remove and purify them to use as drugs, but "to work within cells to bestow them with new functions." Could this mean new levels of flavor, or even new mechanisms to taste?
A Taste of Biotech
Functional flavors are another unnatural area of flavor development—and one that's less of a stretch than artificial DNA to F&F innovation; in fact, it's a major trend. According to the Credence Research Group, the biotech flavors market, which encompasses functional flavors, is projected to reach US $1.86 billion by 2023 [2], expanding at a CAGR of 10.9%.
The group describes functional flavors as those that enhance food and beverages in ways that support health and nutrition; e.g., through sugar and salt substitutes. They may also add color, antioxidants, fortifications, texture, etc. [3]. The significance of these materials is in their ability to enhance the taste and odor of other products.
For example, research from the Journal of Sensory Studies examined salt replacers and found that they can impact texture attributes in some processed meat. In addition, they could substitute sodium chloride in processed meats having complex flavor profiles, e.g., with the addition of spices and smoke, but meat with simple flavor profiles required further flavor optimization [4].
In this same niche, the group refers to biotech flavors as substitutes or enhancements for organically synthesized flavors. In fact, flavor compounds produced with the help of some biotech methods are still considered natural compounds—and we all know what demand there is for those.
The demand for functional flavors is expected to continue through 2026, with drivers such as rising health-consciousness, on-the-go lifestyles and changing tastes and preferences leading the charge. In fact, the functional beverages market is expected to place the greatest demand on the functional flavor market, followed (interestingly) by the bakery segment; for example, in gluten-free foods.
Flavor Reinstated
In other unnatural innovations, it seems that science has engineered certain benefits into plants—e.g., ripeness duration and crop yield—at the expense of flavor. So now they're trying to put it back.
Tomatoes: Recent work published in Science[5] combined a tasting panel with the chemical and genomic analyses of nearly 400 varieties of commercial and heirloom tomatoes. The goal was to find which flavor components were lost from commercial tomatoes over time to identify a genetic path to reinstate them.
More than 160 tomato samples were sampled and rated. Genetic variants associated with specific flavor and aroma traits for preferred tomatoes were then identified to create what study co-author Harry Klee, professor of horticulture at the University of Florida, called "a molecular toolkit." "We have identified a pathway to really significantly improve the flavor of tomatoes," he said, which can be used by tomato breeders to put more flavorful tomatoes back on the market.
Cheese: In related work, enhanced lactic acid bacteria (LAB) are being used to improve the flavor of cheese and other dairy products in relevant industrial settings. According to the Technical University of Denmark [6], which is leading the project, this aims to solve insufficient flavor formation in certain types of cheeses. Innovation Fund Denmark has invested 740,000 Euros (~US $798,400) in the project.
Strawberries: Finally, the best news for last: Research from Kansas State University Olathe [7] could help boost the production, nutrition and flavor of strawberries. According to a report from Newswise, Kelly Gude, a doctoral horticulture student, recently completed several studies about: whether strawberries could be grown in Kansas under high tunnels (low-cost alternatives to greenhouses); the variety of berries that fared best in the summer heat; and the quality of the fruit produced.
Over three years, Gude and other graduate students grew, harvested and analyzed six strawberry varieties from high tunnels in Olathe. Temperature had the largest influence on strawberries' moisture, firmness, flavor, color and antioxidant levels. Other factors such as weather, sunlight, irrigation and how the berries were harvested also affected berry quality. The tunnels were found to provide even light distribution, increase heat retention and protect the berries from severe weather. To increase yields and fruit quality, an evaporative cooling system was also developed to lower the internal temperature of the fruit at temperatures exceeding 85°F.
The researchers also found the strawberries grown in high tunnels had a longer shelf life–up to seven or eight days before their nutritional quality started deteriorating. Nutritional analysis revealed that all six strawberry varieties retained their nutrients, including phenolic and antioxidant capacity. But how did they taste?
A survey of 178 participants examined which varieties of locally grown strawberries consumers preferred. Participants chose Albion and Monterey strawberry varieties as the highest in overall flavor because of their high sweetness and redness.
Conclusions
It seems this exercise in seeking out unnatural innovations has brought us back to nature. Perhaps this is because mankind, the engineer behind such innovation, is itself a part of nature.