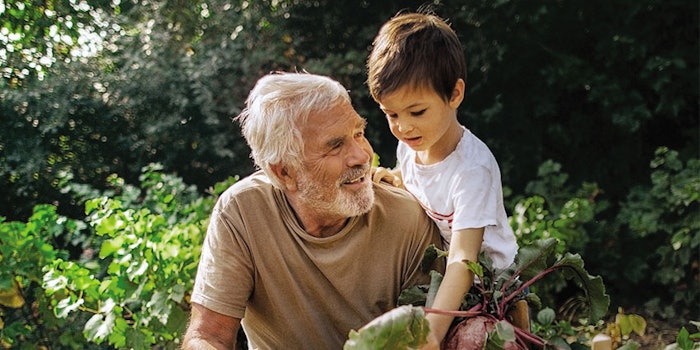 Holzminden, Germany
2020 Sales: €3,520 milliona
Since last year's annual feature, Symrise has explored new ventures, implemented a laser focus on sustainability and shown a boost in better-for-you projects, one of which was the Symlife platform, created to help manufacturers enhance taste and sensation while reducing fat, sugar and salt in food and beverage products.
In May 2021, Symrise AG announced a new Revolving Credit Facility (RCF) with a dedicated sustainability component. This project echoes Symrise's commitment to greener business practices, alongside the company's news of uniting with the Association des Industries de Marque for more sustainable and equitable supply chains.
The company has also expanded its impact with the acquisition of Sensient Technologies Corporation's fragrance and aroma business. The acquisition further expands Symrise's customer base and presence, particularly in EAME and Latin America.
aPer key figures provided by Symrise
Heinz-Jürgen Bertram, Ph.D.
CEO, Symrise
What was your company's biggest business accomplishments in the last year?
We have reliably continued our profitable growth course in 2020 within the challenging pandemic environment. The group increased its sales by 3.3% to e3,520 million, taking into account portfolio and currency translation effects. In organic terms, sales went up by 2.7%. The group thus significantly outperformed market growth, which is estimated at 1.0% for 2020. At the same time, Symrise stayed behind its defined sales target, as the business development in the month of December was impacted by a criminal cyber-attack. Earnings before interest, taxes, depreciation and amortization (EBITDA) rose by 5.8% to e742 million in 2020. Profitability reached an outstanding level with an EBITDA margin of 21.1% and was within the expected margin range.
To move forward and continue our profitable growth course, we have focused on two major investment projects in the last year.
In May 2020, we inaugurated a large, the construction of a new production site for flavorings and fragrances in Nantong near the Shanghai metropolis. More than e50 million flowed into the state-of-the-art production site, which is geared toward the future and growth. Symrise is consciously committing itself to the world's strongest growth region. With a 6% share of total sales, China already ranks as the third strongest revenue-generating market for Symrise after the U.S. and Germany.
Towards the end of the year, our second investment project took shape in our Scent & Care segment. We had announced to acquire the fragrance and aroma chemicals business of the U.S. company Sensient Technologies Corporation. These activities include fragrances from renewable raw materials such as pine oil and citrus products, as well as various aroma molecules solutions. They are used in personal care and household products. With this acquisition, Symrise is strengthening its portfolio of renewable ingredients and expanding its value chain in the area of green chemistry. At the same time, Symrise is receiving access to additional customers and strengthening its presence in EAME and Latin America. Symrise plans to combine the acquired research and development and production capacities with parts of its own activities at its site in Granada, Spain, and to expand them in the coming years through targeted investments.
For the full article, please check out the Perfumer & Flavorist+ July 2021 issue.