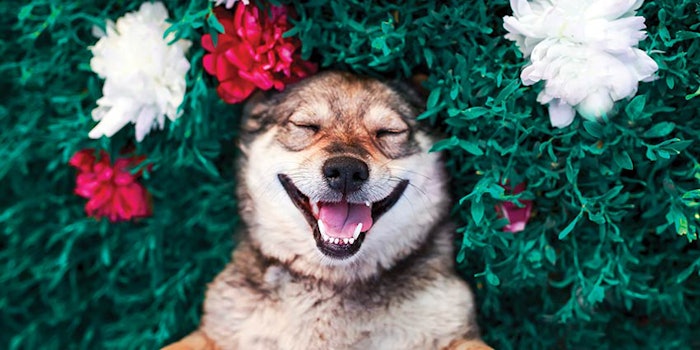 A Note from Deniz
It's certainly a bittersweet moment for me to write this to you all—as I've spent the last four years getting to know many of you individually through events, articles, email exchanges and traveling—but I will be moving on from Allured after this issue. As a green F&F editor in 2015, it was through the help and encouragement of my Allured team and the industry who have helped me grow professionally and creatively over the years. I am grateful to have had the opportunity to work with some of the most brilliant people in the world through the magazine and send you all my warmest gratitude.
I'd like to take this moment to introduce you to Perfumer & Flavorist's new associate managing editor, Eden Stuart. I'm confident that Eden will take P&F to new heights with her energetic and refreshing perspective.
A Note from Eden
Hello! I am so excited to take on the role of associate managing editor of Perfumer & Flavorist. Though I am not new to the Allured team—I served as news editor for just over a year and a half—I am just beginning my journey in the world of fragrance and flavor. Prior to joining Allured, I spent four years as an assistant editor at Virginia Living, a lifestyle publication based out of my native Virginia. I am eager to learn more from you all and to continue producing the smart, relevant and on-trend content that keeps you all so loyal to the brand.
What do Pets Crave?
The benefits of being surrounded by animals has been well-researched. The Center for Disease Control put together a list of benefits for those who own pets, including decreased blood pressure, cholesterol and triglyceride levels. Along with experiencing increased socialization, exercise and companionship with our animal friends, taking care of their daily health through food is essential.
Considered to be a recession-proof category, the pet food market continues to expand with more diversity in product portfolios (page 20). By 2024, the pet food market is expected to reach $8.21 billion with a CAGR of 6.2%a, with dog foods capturing a majority of the market. Natural products aren't just for humans—pet owners are looking for similar, if not better, foods for their furry friends. Authenticity and transparency on packages are equally as important in pet foods for owners who are aligning their wellness values with their pets. We start off our discussion on this category with a trend piece by Amy Marks-McGee, where she digs in with the latest flavors and applications in pet foods today. We have yet to run many technical articles for developing pet food/snack flavors, so if you're interested, you know how to reach us.
We're also featuring discussions on the biotech innovations in our Industry Insights section (page 8), where we sit down with a few companies to discuss their perspectives on developing sustainable F&F materials through these processes. Speaking of sustainability, we take a look at how spent coffee grounds can contribute to flavors for beverages and other applications (page 52). Upcycled foods are certainly growing in popularity, particularly in snacks, and perhaps there are some white spaces for F&F here as well. We hope you enjoy this issue.
With warmth from Brooklyn,
Eden Stuart and Deniz Ataman
Footnote:
aMarket Watch report: Pet Food Market is Projected to Touch U.S. 8 Billion by 2024