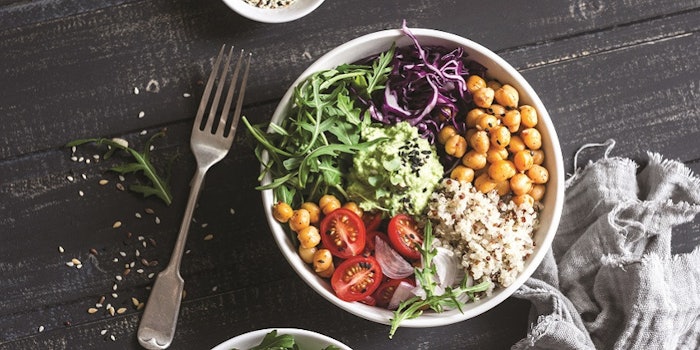 Firmenich
Geneva, Switzerland
2018 sales: CHF 3,700 million / $3,814 million*
Over the last year, the Geneva-based F&F house expanded its portfolio with technology-driven innovations, and enhanced its company culture through a renewed commitment to employee diversity and equal pay. Overall, the company saw a 9.6% (in Swiss francs) growth in sales with eight acquisitions over the last two years, expanding its presence in the U.S. West Coast (Agilex), sub-Saharan Africa (Flavourome) and Central and South America (Nelixia).
During the year, Firmenich's flavor division responded to consumers' growing interest in healthy food and beverage options surrounding plant-based ingredients. Most notably, Firmenich partnered with Layn Natural Ingredients in China, which specializes in plant-based sweeteners, flavors and botanicals. In Sept. 2018, Firmenich announced its acquisition of Senomyx, a sweet, cooling and bitter solutions specialists. Additionally, the company acquired Italy's Campus, which focuses on natural functional ingredients for protein applications, clean label, meat, dairy, sauces and plant-based foods.
On the other side of the F&F equation, Firmenich's fragrance division focused on expanding its naturals portfolio through its NaturalsTogether sourcing program, where the company builds long-term relationships with producers of natural ingredients. In May 2018, the company launched its third white biotech perfumery ingredient: a more refined and sustainable version of Z11. Additionally, the company is expanding its R&D capabilities via artificial intelligence through a partnership with Ecole Polytechnique Fédérale de Lausanne to enhance the fragrance creation process for perfumers. For cleaning products, the company continues to focus on malodor solutions for cleaning products in South Africa, India and Bangladesh. Most notably, Firmenich implemented its "Mobile Toilet for Her" as part of India's Swachh Bharat hygiene initiative. The mobile toilets, which are operated by trained female attendants, provide a safe, hygienic and enjoyable toilet experience for local women.
Firmenich is comprised of 7,600 employees and the company has announced several public initiatives to ensure equality, diversity and inclusion in its corporate culture. It was recognized as the seventh company in the world as a globally certified gender equality employer by EDGE, a leading gender equality certifier. Mieke Van de Capelle, chief human resources officer at Firmenich said, "Globally, our female colleagues represent 40% of our senior management and workforce. This recognition confirms we are making gender balance a priority, going far beyond equal pay. We will not stop here, as we remain determined to achieving the highest level of excellence in this area."
*FY July 2017 – June 2018.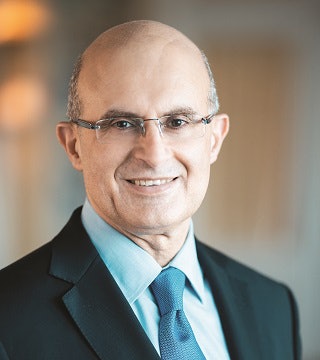 Gilbert Ghostine
CEO, Firmenich
Driving a New Era of Transformative Growth
Outpacing global GDP, the perfume and taste industry is experiencing positive growth with encouraging prospects ahead, fuelled by growing urbanization and rising consumer purchasing power. In this context, Firmenich continued its growth momentum with a 9.6% increase in Swiss Francs, reaching 3.7 billion Swiss Francs in net sales.
Alongside our consistent industry-leading organic growth, we completed nine strategic acquisitions over the past two years, while also expanding our footprint in key strategic markets from China and India to Brazil, Mexico and South Africa, just to name a few.
In parallel, as an innovation-driven organization, we continued to invest in world-class science, our engine of growth, with over 3,800 live patents today. We are also developing a broad range of new technologies to amplify how we do business, from data analytics to our new Digital Lab dedicated to augmenting our creation capabilities through artificial intelligence. In addition, we are investing significantly in e-commerce platforms and digital tools.
Championing Inclusive Capitalism
Recognized for our inclusive capitalism model, we are continuously growing our business while creating long term value for all our stakeholders: our customers, colleagues, shareholders, suppliers, communities and the planet. I deeply believe in balancing our short-term execution needs with the critical investments required to thrive in the long run.
Bringing our purpose to life as "creators of positive emotions to enhance wellbeing, naturally," we are leveraging our science knowledge to address key societal challenges from nutrition to sanitation.
New Leaders Shaping Next Chapter of Growth
We are continuously evolving our organization to deliver strategic value to our customers and partners. For instance this year, I appointed Emmanuel Butstraen as our new president of flavors to firmly strengthen our position as the partner of choice in taste and nutrition. Reinforcing our commitment to China, our second largest market worldwide, I also nominated one of our most senior perfumery leaders, Paul Andersson, as our new president of Firmenich China. Finally, to improve our customer service and speed to market, I integrated our purchasing competencies within our One Operations organization for increased impact.
Our Creators at the Heart of our Success
We are very proud of how broadly the expertise and excellence of our creators was celebrated by the industry this year.
Our master perfumer, Alberto Morillas became the only perfumer to win three Lifetime Achievement Awards celebrating his brilliant career, as one of the world's greatest perfumers. After receiving the very first-ever Lifetime Achievement Award from the US Fragrance Foundation in 2013, this year he received this honor from the German and Austrian Fragrance Foundations.
Also, our master perfumer Olivier Cresp was inducted into the Academia Del Perfume Foundation of Spain. One of only 16 fragrance industry professionals to receive this exclusive honor globally, Olivier was recognized for his extraordinary talent and mastery of the Spanish market where some of his top fragrances have become real classics.
We also nominated two new master flavorists to join our global circle of leading creators. Bipin Khara is a pioneer in sugar reduction with more than 20 years' of Firmenich successes, particularly in beverages; and Chun-yu Song is a protein and savory specialist with an outstanding track record of over 16 years with Firmenich.