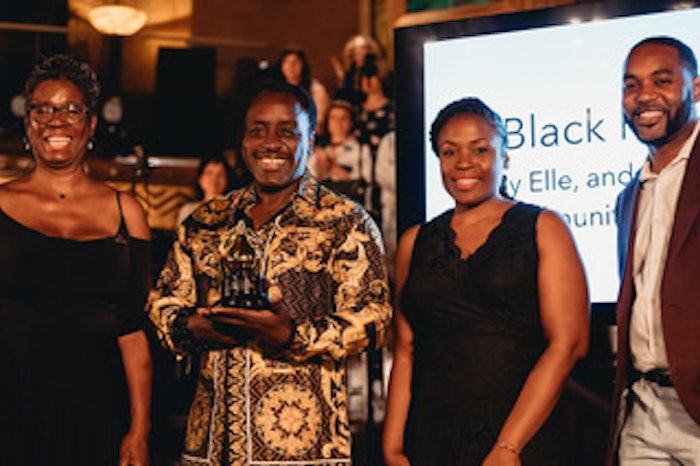 Rebecca Aranda
BlackPerfumers.com was awarded the 2023 Contribution to Scent Culture at the Art and Olfaction Awards. 
Elle N. founded BlackPerfumers.com to make a change in the visibility and representation of Black perfumers.
The digital platform offers industry resources, interviews, consulting and valuable information for fragrance makers interested in scent cultures and aromatics of the Black diaspora.
Elle N. said, " It warms my heart and my soul to receive such genuine support and encouragement from the fragrance community. This vision started small, with an idea that had been brewing in me for years, so to see it growing now, that's wonderfully inspiring and motivating."