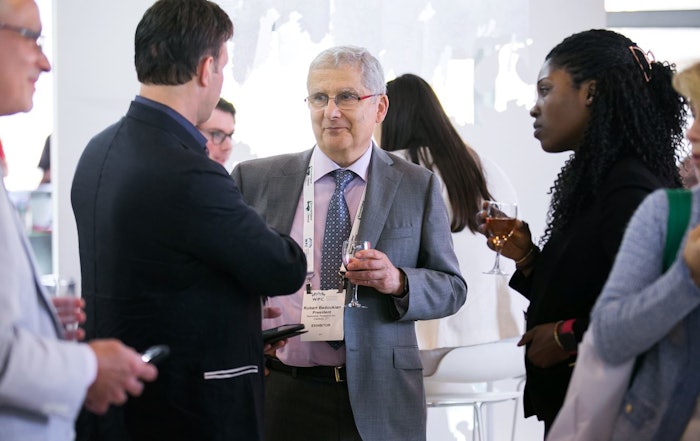 The World Perfumery Congress 2022 is inching closer! The event's long-awaited return is scheduled for June 29-July 1, 2022 at the Miami Convention Center in Miami, Florida. By the way, early bird rates are now available for attendees, be sure to visit worldperfumerycongress.com to join in the fun. Until then, get acquainted with the speaker line-up. More speakers and sessions are to be announced in the coming weeks.
Here's who is taking the stage so far:
Procter & Gamble Research Fellow & Senior Perfumer,  Phil Porter. 
Berje Perfumer, Michelle Bruckmann.
RB Global Director Fragrance & Sensory Enrichment, Pamela Asplund.
Givaudan Global Head of Science and Technology - Fragrances, Jeremy Compton.
Agilex Fragrances Perfumer, Neha Okhade.
Symrise, Master Perfumer, Dirk Braun.
Fashion Snoops VP & Creative Director, Melissa Hago.
Firmenich Global Perfumer Division, Ilaria Resta.
Givaudan Vice President of Perfumery, Rodrigo Flores-Roux, alongside Senior Perfumer, Stephen Nilsen.
Procter & Gamble Research Fellow & Master Perfumer, Rafael Trujillo, alongside Neuroscientist, Faculty Member at Brown University and Boston College, Rachel Herz.
4160 Tuesdays Ltd Perfumer, Sarah McCartney.
Panelists: Guillaume Audy (Iberchem), Julien Firmenich (Firmenich), Nathalie Benareau (Symrise), Theodore Anastasiou, Ph.D. (P2 Science) and Koenraad Vanhessche, Ph.D. ( ACS International).
Register for WPC 2022
Early bird rates are now available for the three-day conference for $1,850. Attendees can also snag tickets for chosen days of the conference, as well as grab a ticket for the Fragrance Reunion Celebration on June 30. 
There is also a perfumer rate discount** for the three-day conference package ($1,250), more details can be found on the registration page.
To stay up-to-date with speakers, sessions, exhibitors and all things WPC, visit worldperfumerycongress.com to register.
** Qualified Perfumers is defined as trained perfumers working within the fragrance industry who are recognized as a perfumer (trainee, evaluator, etc) by an accredited perfumery society such as the ASP, SFP, BSP, etc. The WPC will vet qualifying applicants requesting the perfumer discount rate through these association partnering organizations. This discount only applies to perfumers who register for the three-day event. No perfumer discount applies to one or two-day event registration.