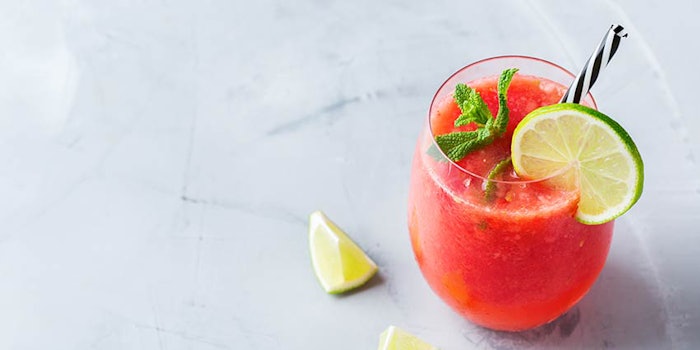 From their burgers to their pet foods, modern consumers are seeking out the most health-conscious option—which, when it comes to drinking alcoholic beverages, can come in the form of cutting back or abstaining altogether.
With 67% of iGens (born between 1995 and 2007) and 56% of millennials saying they avoid unhealthy activities such as excessive drinking and smoking—and 56% of millennials aged 24-31 preferring to drink at home over going out to bars and restaurants—younger consumers are driving the industry to get more creative when it comes to alcoholic beverages.
"Bars and restaurants need to focus on providing unique experiences for younger consumers when they do go out for a drink," Mintel senior drink analyst Caleb Bryant said in a blog post. "Pop-up bars, unique looking or interactive drinks and unique decor can all provide an experience younger consumers want to share on social media."
Flavorcon 2019 will feature industry leaders shaping alcoholic beverages, offering insights on how everyone from formulators to bartenders can create the meaningful, innovative flavors and experiences sure to have the consumer of the future raising their glass.  
Travis Houston, sensory specialist at Rhinegeist Brewery, will present Crafting New Flavors in Beer Using Traditional Ingredients. The talk will explore how four simple ingredients—water, malts, hops and yeast—can yield a variety of flavors when centuries-old techniques are combined with innovative new processes.
During Exploring the Flavors of Woodford Reserve Bourbon, Elizabeth McCall, assistant master blender at Woodford Reserve, will offer an in-depth look at how the company develops the more than 200 flavors in its profile. Along with an outline of how Woodford Reserve crafts unique flavors throughout the creation process, there will be a food pairing exercise.
Beverage expert Pam Wiznitzer and Robin Nance, manager, portfolio trade engagement at Beam Suntory, will discuss the buzziest ingredients in beverage—from matcha and turmeric to rosé and ancho chili—and who they're trending with (bartender taste and consumer tastes don't always converge) during How Flavor Influences Innovation in Cocktail & Spirit Development. The duo will dive into the construction of menus and how hot flavors influence brands when crafting new products and innovations.