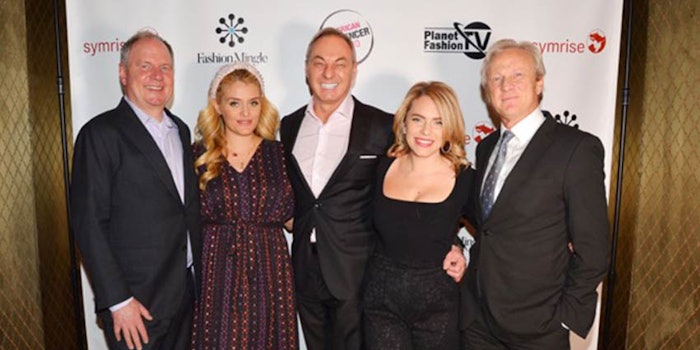 The American Influencer Association launched with a cocktail reception on Wednesday, February 6, 2019, at New York City's The Doubles Club during New York Fashion Week.
The association "aims to educate, inspire and advocate for the diverse global community of social media influencers."
The event, sponsored by Symrise, was hosted by founder and CEO Christopher Crellin; founder and president Christine K. Schott; Melissa Shea, founder and CEO of Fashion Mingle; and George Ledes, founder and publisher of This Week with George Leades and TheBeautyInfluencers.com.
Related: How Beauty Brands Can Avoid 'Influencer Waste'
The evening included a panel on luxury, lifestyle and loyalty, featuring influencers from the wellness, beauty, fashion and lifestyle sectors, moderated by actress and influencer Renée Willett.
The American Influencer Association will connect members with established brands and industry leaders for seminars, certification, networking and career advancement opportunities; it will vet members for fake followers, fake engagement and other criteria.
"We plan to be like the 'Good Housekeeping Seal of Approval' for influencers," said Schott. "It's an enormous undertaking, but one we hope will not only be of great service to the emerging community of social media influencers, but to the brands who support them, and ultimately, the consumers who trust in them as well."