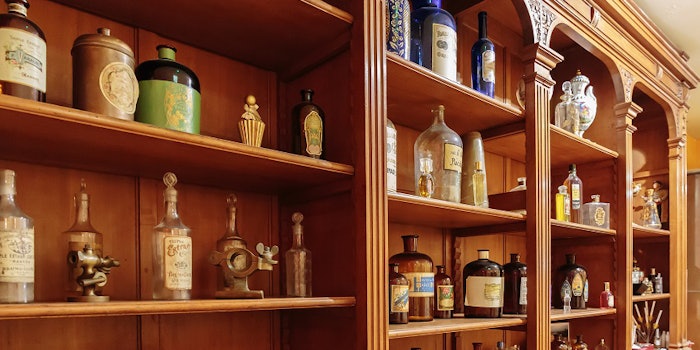 Scent and seduction will be on display at the Hillwood Estate, Museum & Gardens from Feb. 16-June 9, 2019, and will explore the history of perfume bottles and the ritual of bathing. 
Featuring a private collection from Givaudan, the "Perfume & Seduction" exhibit will feature nearly 150 pieces and will trace the form and function of perfume bottles through its evolution. Starting first as a ritual for court society of King Louis XIV and later adopted by wealthy Parisian men and women, the idea of bathing, and perfuming the self, has since gained global attention. Some items that will be on display include a porcelain potpourri vase, a pear-shaped perfume bottle, the painting "An Interior with a Lady, Her Maid" (as an example of the bathing ritual), a variety of perfume of period perfume bottles, among other items.
Additionally, the exhibit will provide insight to the scents that people of the time gravitated towards. As early consumers looked to makeup to make themselves look and feel younger, perfume became a vital role in the ritual of dressing and the art of seduction in the 18th century. Consumers of the time preferred finer floral tones to musky odors and demand for perfume product were driven by a newer demand to improve body hygiene.
Related: Forward Thinking: Fierce Fragrances
"The selection of objects on view in Perfume & Seduction find their perfect complement in the objects from the Givaudan collection of luxury objects, one of the most important and complete in Europe. We are thrilled to be the first to present them in the United States," said Kate Markert, Hillwood executive director.