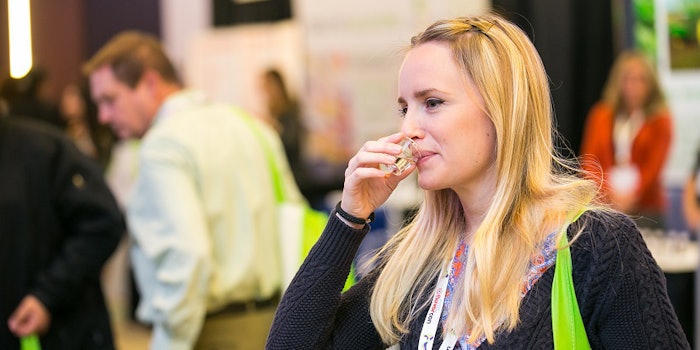 Demo presentations, the latest ingredients and a robust conference schedule – these are just a few of the reasons why flavor professionals are invited to attend Flavorcon 2018 on Nov. 13-15, 2018, in Atlantic City, NJ.
Sponsored by Berje, Millipore Sigma and Citrus and Allied Essences Ltd., Flavorcon is a 2.5-day flavor focused event that examines the technologies, trends and issues impacting the flavor industry. Designed for flavorists, product developers and consumer packaged goods companies, this event will feature over 40 exhibitors, numerous networking opportunities and a robust flavor-oriented conference. We've highlighted the top three reasons to attend this year:
Demos at the Innovation Stage. Taking place on the expo hall floor, the innovation stage will provide demo presentations on a range of flavor-related topics. Some of the topics that will be presented on include reducing bitterness in flavors, augmented and virtual flavors, plant protein masking and the flavor modulation properties of trehalose.
Navigating the Marketing Trails. Trying to find a quick and easy way to navigate the expo hall? These curated trails are specifically designed to showcase the latest in flavor ingredients and trend-driven innovation. Some of the trails include new ingredients, natural ingredients trail and biotech trail among others.    
A robust and streamlined conference. To ensure that you don't miss any presentation, Flavorcon has streamlined the conference schedule into a single track. Featuring a range of topics, the conference will include presentations on the future of biotechnology and flavor, flavor regulations, the future of the flavorist, popular beverage trends, decoding flavors in oral care and more. 
To learn more about the event and the schedule, visit the Flavorcon website here.