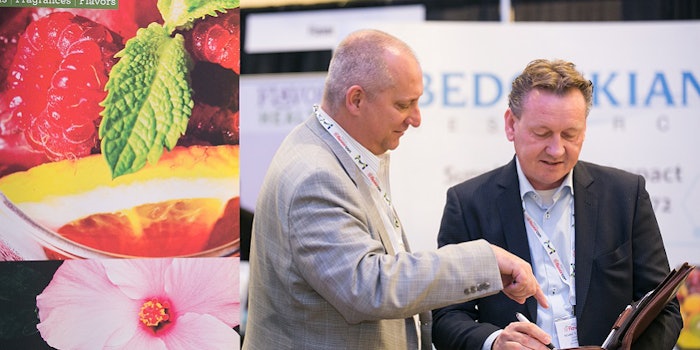 Flavorcon has officially opened registration for its 2018 event and has released details about its program and speakers.
This year, Flavorcon will take place from November 13-15, 2018 at the Harrah's resort in Atlantic City, New Jersey, and will feature an interactive program designed for flavor scientists, flavorists, product developer and consumer packaging goods companies. As of April 20, 2018, confirmed speakers for the event include:
Amy Marks-McGee, founder of Trendincite LLC, will be presenting "Food Today-What's Brewing & Cooking Today," where she will highlight trends shaping the flavor industry.
John Weaver, marketing fellow for Spice and Herb Flavor Extracts, will be presenting on chili peppers and the demand for heat in his "The Heat is On! The World of Specialty Chili Peppers." 
Richard Pisano, Jr., president of Citrus and Allied Essences Ltd, will discuss the various varieties of citrus flavors in his presentation, "Novel Citrus Varieties, Their Individual Flavor Profiles and Uses."
Joanna Drake, general counsel for WILD Flavors, Inc., will present "Flavor Regulations for Flavorists - Key Issues for Flavor Development & Marketing" and discuss the impact of natural food labels.
Shane McDonald, principal flavor chemist at Kalsec, will dive into craft beer flavors with his presentation "Craft Beer Flavor Infusion."
In addition, Flavorcon will be returning its full table-top exhibition with some of the top flavor suppliers and manufactures. To guarantee the lowest possible rate, register today for pre-show rates.