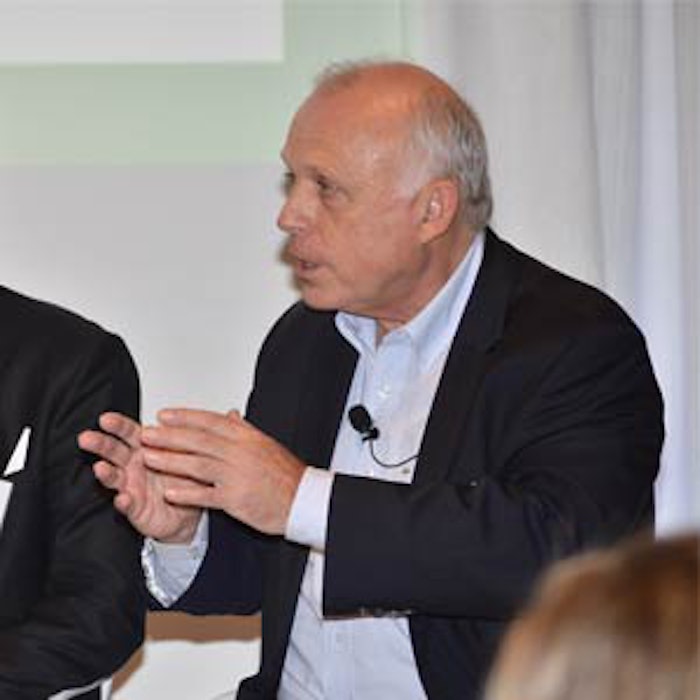 Firmenich held their Naturals Together summit on November 18, 2015 in New York City. Founded in 2014, Naturals Together's mission is to establish stronger sustainable flavor and fragrance production practices throughout the supply chain. Firmenich CEO, Gilbert Ghostine, opened the summit by sharing films and stories of the company's producer partners as well as illustrating the 200,000 families whose livelihoods rely on the naturals they farm and produce.
The event brought together several producers of natural raw materials from around the world and featured a discussion on The Source & Soul of Naturals moderated by Sally Uren, CEO, Forum for the Future. Speakers included Laurence Cailler, CEO, Authentic Products, Alex Morgan, director, markets transformation, Rainforest Alliance, Raja Palaniswamy, director, Jasmine C.E.Pvt. Ltd. and Dominique Roques, head of naturals purchasing, innovation & promotion, Firmenich. 
Perfumer & Flavorist had the opportunity to sit down with Dominique Roque and discuss transparency in F&F production.
Perfumer & Flavorist: What is your ultimate goal in bringing the farmers and natural ingredient partners to your clients to open up this transparent conversation?
Dominique Roques: The goal is to guide our clients in the understanding of the world of naturals so that their high expectations with naturals in their products are clarified and strengthened by a live exposure to the logic of naturals production. We believe the more our clients will be exposed and learn about naturals at source, the more they will be attracted to use them.
PF: What are the key benefits for the ingredient partners, the F&F house, the F&F customer and the consumer?
DR: In creating Naturals Together, we want Firmenich (F&F house) to be the one to explain the world of producers to our clients & consumers and also the other way around. There is a lack of information and understanding that has to be bridged. The results of a simple connection are amazing on both sides in terms of understanding of both sides challenges, needs and expectations.
PF: Do you see this type of information and story sharing eventually trickling down to the end?
DR: We hope it does! Consumers expectations for the REAL story are very high. The real story is going one big step further than just the usual marketing stories. It is about allowing the consumers to better understand the precise and respective roles of farmers, producers and creators in the journey from the field to the bottle. Beyond the product's story, we feel consumers now want the people stories.