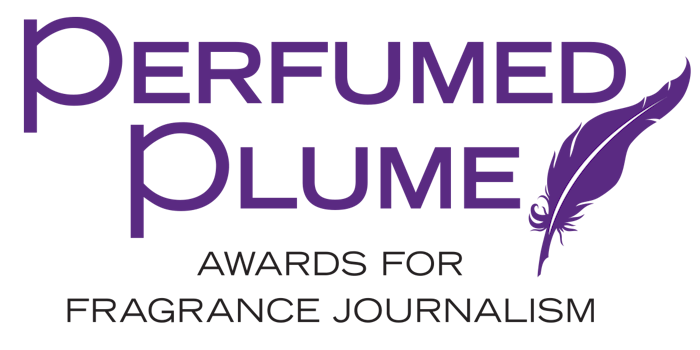 The Perfumed Plume Awards, a new initiative honoring excellence in fragrance journalism, has officially launched.
The Awards honor "talented writers and visualists who bring to life for the general public the craft, the inspiration, the emotion and the sensory journey that is at the heart of fragrance creation," according to co-founders and fragrance industry insiders Mary Ellen Lapsansky and Lyn Leigh.
The Perfumed Plume Awards will bestow honors in the following categories:
Scent stories in mainstream media: magazines (print or digital)
Scent stories in mainstream media: newspapers (print or digital)
Blog postings
Visualization of scent stories: overall design presentation (print or digital)
Science of scent stories in mainstream media: magazines/newspapers (print or digital)/blog postings
Fragrance books: an award in this category will be given at the discretion of the consulting committee (see below) based on the number of fragrance books published between December 2014 and December 2015
Winners will each receive a check for $1,000 and a "plume" award presented during the first Perfumed Plume Awards ceremony slated for Spring 2016.
Award criteria:
Fragrance articles must have appeared in U.S. publications (print, digital, blog) and provide generic information about scent in an original, creative and unique style that captures the attention of the consumer.
Minimum number of words: 500.
Articles to have been published in the U.S. in a commercial format (print, digital, blog) between January 2015 and December 2015.
Submissions will be accepted as of MONDAY, OCTOBER 5, 2015 ,and will close on FRIDAY, DECEMBER 11, 2015.
Judging will be carried out by a rotating and diverse panel of industry and non-industry luminaries. 
The Perfumed Plume Awards consulting committee comprises:
Virginia Bonofiglio - Chairperson, Cosmetics and Fragrance Marketing, FIT
Henry de Monclin – VP Creative and Development, Perfumania, Inc.
Jeb Gleason-Allured – Editor-in-Chief, Perfumer & Flavorist Magazine/GCI Magazine
Miranda Gordon - VP Marketing & Evaluation – Fine Fragrance at MANE
Lisa Lori – Owner, The Perfect Provenance, Writer
Mary Manning – Managing Partner, Silk Route Strategies LLC
Raymond Matts – CEO/Creative Design at Raymond Matts
Bettina O'Neill – VP/DMM Cosmetics & Fragrances, Barneys New York
Lyle Saunders – Creative Consultant
Ruth Sutcliffe – Marketing Consultant & Fragrance Designer, Ruth Sutcliffe Consulting
"The Perfumed Plume Awards is a great call to action for creative writing for our wonderful industry," said Westly Morris, Senior Vice President, Fine Fragrance at MANE and founding sponsor. "One art form writing about another art form – an inspiring blend."
"As a PR practitioner, my fragrance clients always want to see more meaningful, enlightening and personal fragrance stories," said Leigh. "The Perfumed Plume will become an iconic symbol of media excellence within a short time and help drive awareness and appreciation of the fragrance category in U.S. retail."