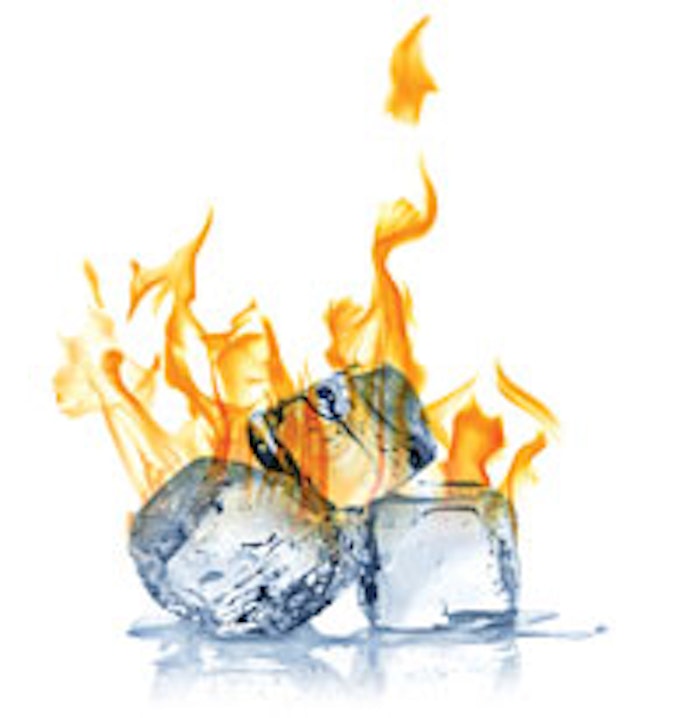 Flavorcon takes place November 15–17, 2015, at the Borgata Hotel Casino & Spa in Atlantic City, New Jersey, USA; registration is now open.
Heat is more than a one-size-fits-all chili pepper, says Flavorcon 2015 speaker Polly Barrett, Director of Product Applications and Sensory Sciences, Kalsec Inc.
Food manufacturers are looking for creative ways to differentiate their products, while meeting specific labeling, nutritional and economic requirements. As consumer desire increases for food and beverages with more complex and varied heat profiles, the array of innovative heat management tools is expanding to meet this need.
Barrett's session will focus on how the human body responds to pungency, sources of spiciness and novel ways to add dimension to food using heat. Technical information will include how to measure pungency and techniques to improve consistency during manufacturing. Hands on sampling will include a trigeminal nerve demonstration and a comparison of heat in different food matrices.
Flavor, Ingredient & Product Development Conference
Flavorcon, which will take place will provide the tools and information that formulators and product developers need to create smarter, better and differently.
This year's event will include:
A Tabletop Exhibit of suppliers (updated)
Networking sessions Impactful presentations from industry thought leaders
Other talks and speakers will include:
Rebooting Creativity for Flavor Development
Strategies for boosting creativity within flavor & product development teams, including a hands-on creation exercise.
Presented by: Marie Wright, Vice President and Chief Global Flavorist, Wild Flavors & Specialty Ingredients
New & Unique Flavor Ingredient Tasting Session
An interactive presentation, kicking off November 16 and 17, featuring a panel tasting/smelling session of new and novel flavor materials, with audience participation.
Presented by: Judith Michalski, Senior Flavorist, abelei flavors
Managing Your Manager
This talk will focus on how teams and organizations are structured to optimize flavor and product development processes; this session will also include an ingredient tasting/smelling session. Presented by: John Wright, Independent Flavorist and Author
PLUS:
New, natural flavor carriers
Applied sensory science
And many more sessions