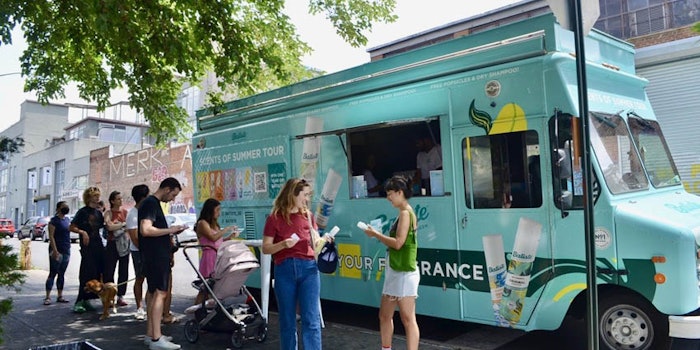 Church & Dwight Co., Inc.
Batiste, a dry shampoo brand, launched its mobile Batiste Scents of Summer Tour to celebrate its refreshed package designs and an upgraded formula that provides longer-lasting fragrance, plus keratin.
Related: Barcelona Olfaction Week 2021
The Scents of Summer Tour invites consumers to test and choose from four Batiste fragrances, Original, Tropical, Fresh and Bare. Attendees will receive a complimentary, full-size sample of the dry shampoo along with a flavored popsicle paired to match the fragrance note of their chosen scent.
The Tour will bring the experience to select beach towns, city streets and boardwalks across the United States.
Stacey Ramstedt, VP of marketing for Batiste, said, "As we continue to evolve the Batiste brand to meet consumers' in-between wash needs, we've upgraded our 20 product offerings to longer-lasting fragrances just in time for the long days of summer. As a hair care staple for so many loyal brand fans, we are excited to help them discover their signature scent."