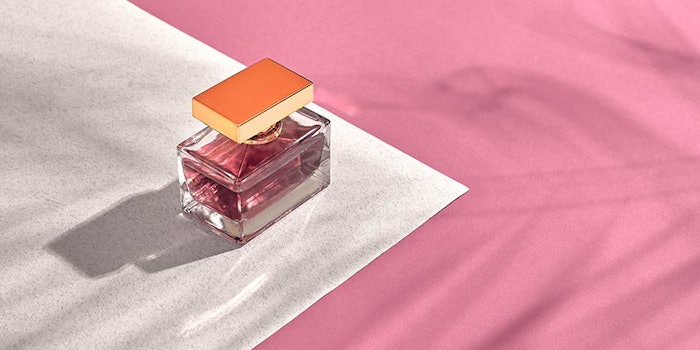 The Fragrance Foundation (TFF) announced the winners of its 2020 Awards during a live telecast which aired Sept. 10, 2020, 12:00-1:30 pm EST.
Presenters included Cher, Lionel Richie, and designers Wes Gordon and Jason Wu. Model Maye Musk hosted.
The 2020 TFF Awards did not not include honorees for hall of fame, game changer and lifetime achievement perfumer; these awards are slated to be reinstated in 2021, when the fragrance community will be able to celebrate in person.
The Fragrance Foundation 2020 Awards Winners:
Fragrance Of The Year, Women's Luxury
·       YSL Libre Eau de Parfum
Fragrance Of The Year, Women's Prestige
Fragrance Of The Year, Men's Luxury
·       Dior Sauvage Parfum
Fragrance Of The Year, Men's Prestige
·       John Varvatos JVxNJ Silver Edition
New 2020 Award - Fragrance Of The Year - Universal - Luxury
·       Byredo Sundazed
New 2020 Award - Fragrance Of The Year - Universal - Prestige
·       Gucci Mémoire d'une Odeur Eau de Parfum
Fragrance Of The Year - Popular
·       Kylie Jenner By Kkw Fragrance (Nude)
Fragrance Hall Of Fame Of The Year
·       Editions De Parfum Frédéric Malle Musc Ravageur
Fragrance Of The Year Break Out Star
·       Carolina Herrera Good Girl Eau de Parfum
Bath & Body Line Of The Year
·       Byredo Rose Of No Man's Land
Candle & Home Collection Of The Year
·       diptyque 34 Home Collection
Candle & Home Holiday
·       diptyque Lucky Charms Holiday Collection
New 2020 Award - Innovative Fragrance Of The Year
·       Costa Brazil Resina De Breu
Packaging Of The Year - Women's
·       Eau De Juice - Pure Sugar
Packaging Of The Year - Men's
New 2020 Award - Packaging Of The Year - Universal
·       Gucci The Alchemist's Garden The Eyes Of The Tiger
Perfume Extraord­inaire Of The Year
·       Celine Barel, IFF - Zoologist Squid
Indie Fragrance Of The Year
·       Thom Browne 09.27.65 Vetyver Absolute
Media Campaign Of The Year - Women's
·       Gucci Guilty
Media Campaign Of The Year - Men's
·       Paco Rabanne 1 Million: Million Nation
Fragrance Editorial Of The Year - Print
·       Town & Country, Why Frankincense Is Suddenly So Smoking Hot By April Long
Fragrance Editorial Of The Year - Digital
·       Cafleurebon, "Guerlain Mitsouko Centennial 1919-2019: The Scented Skein" by Ida Meister
Consumer Choice Of The Year - Women's Prestige
·       Marc Jacobs Daisy Love Eau So Sweet
Consumer Choice Of The Year - Women's Popular
·       Cher Eau De Couture
Consumer Choice Of The Year - Men's
·       Boss Bottled Infinite