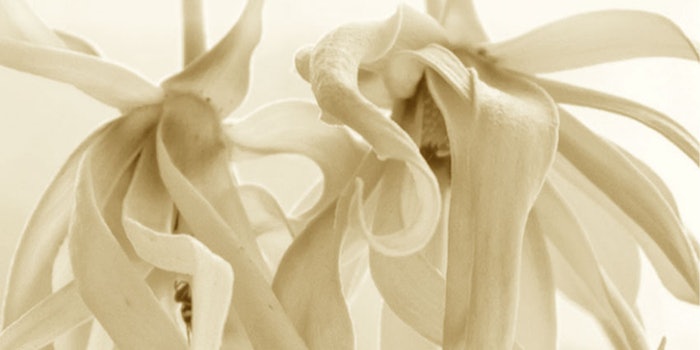 The French Society of Perfumers (SFP) is now accepting submissions for its International Perfumer-Creator Award 2021. The theme for this year is ylang ylang.
"Ylang Ylang essence is under threat by regulatory institutions, but its scent and that of its flower are wonderfully unique and a pillar of perfumery. For this reason, as Mr. Roudnitska did with lily of the valley, we are putting out a call for the creation of a perfume that illustrates this marvelous flower with the most passion, elegance and fragrance diffusion. Take to your formulas and blotters; the SFP jury is eager to smell your beautiful creations."
The award is open to all persons under the age of 35, of any nationality, residing in France or abroad. Participants do not need to be members of the SFP.
The award will be given to the creator of a perfume whose olfactive form is distinguished by its original character and esthetic value. All imitations of known perfumes will be disqualified.
Candidates must send their submission to the SFP office, post marked no later than January 29, 2021.  
The award will be presented at the SIMPPAR Exhibition which will take place June 2-3, 2021, in Paris.
The winner will remain the owner of their perfume and its formula. 
The perfumer will be allowed to use the title: Winner of The International Perfumer-Creator Award of the SFP 2021 in his or her professional life.
The complete rules and regulations are available on the SFP website and through the office of the SFP.