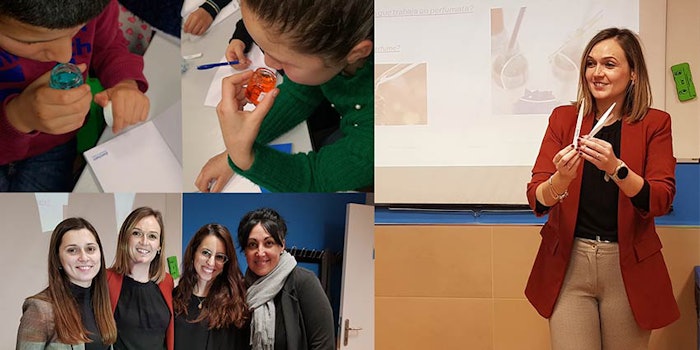 The Iberchem Group organized a workshop for sense of smell in collaboration with SOS Children Villages. The workshop was held in one of SOS Children Villages' day-care centers in Madrid with children aged between 10 and 17 years old.
As part of its Corporate Social Responsibility plan, Iberchem establishes efforts in support of promoting actions that help young people and children receive quality education.
The Universal Declaration of Human Rights, which was adopted as Resolution 217 by the United Nations and includes 30 human rights, recognizes education as one of the 30 fundamental rights.
Education is a premise that sustains societies. According to the UNESCO, if all adults would complete their secondary education, poverty could be reduced to at least 50%.
Perfumer María Fructuoso and Fragrance Development Director, María Ángeles López hosted the activity. Throughout the afternoon, the Iberchem team revealed some fascinating aspects the world of fragrances has to offer, for the greater enjoyment of the children.
"Today, our objective was to raise children's interest in science and make them discover the world of olfaction," López said. "We have used both a playful approach, where they could interact with fragrances and smells, as well as a more rhetorical one where they could ask questions and interact directly with us."
"Many of the kids were a bit reluctant when we first told them that the activity was about science," Alina Elena Balasa, the center's director, said. "However, this changed quickly, as soon as they smelled the first fragrance. They found out that science can be entertaining and interesting. No matter where it takes place or how it is presented, education is primordial for any kids and should never be a privilege."