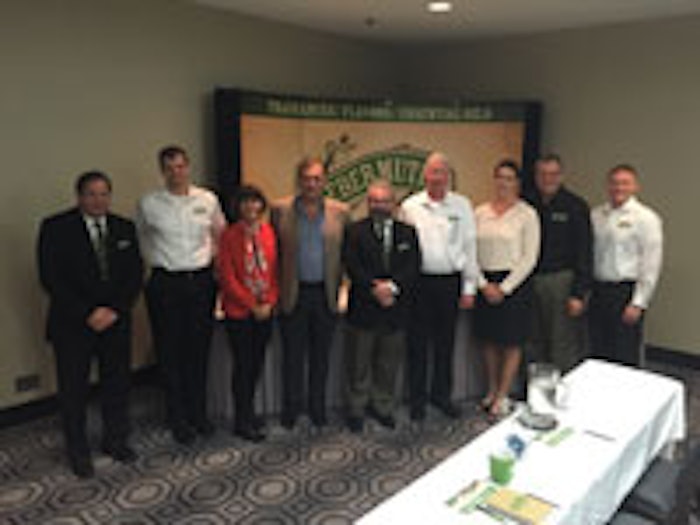 The Lebermuth Co. (South Bend, Indiana) recently held its second annual essential oil seminar in Los Angeles. The event focused on geographical, environmental and sustainability essential oil topics, natural perfumery, Fair for Life, NPA Certification and more.
The event featured Laure Moutet (former vice president of sales and marketing at Kerry Ingredients and Flavours), Joy Akins (scientific and regulatory affairs manager, Natural Products Association) and Jim Gobert (director/owner of Telmont Essentials Pty. Ltd).
It also featured sessions from Lebermuth staff, including John Cheatham (manager of field operations), Ed Fuchs (R&D chemist), Jim Fuchs (chief perfumer) and Geoff Davis (regulatory affairs/compliance manager).