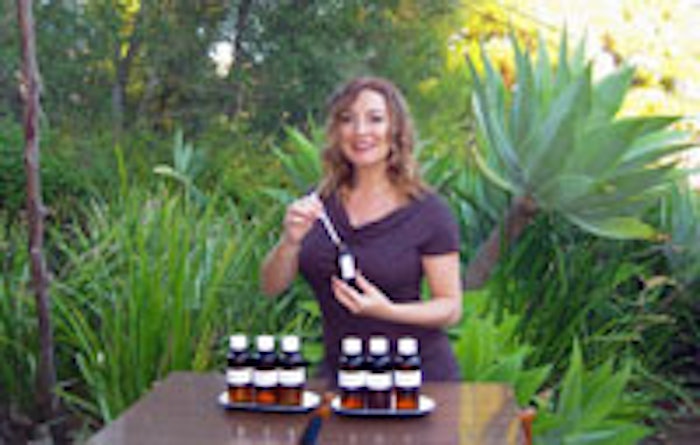 Sherri Sebastian, a classically trained perfumer and the entrepreneur behind fragrance brands Sebastian Signs and Purusa, will create the fragrances for the performance "A Trip to Japan in 16 Minutes, Revisited" at the Hammer Museum at UCLA from January 9-12, 2014 . 
The Institute for Art and Olfaction (IAO) chose Sebastian to create the fragrances for the performance at the Hammer Museum. The project is inspired by a 1902 New York "public scent concert" by Sadakichi Hartmann, a visionary art critic, writer and grand eccentric. For her collaboration with IAO and Hammer Museum, Sebastian will create six difference fragrances for a "scent journey" intended to take the audience on a sensorial trip from modern-day Los Angeles to Japan.
The performance will begin with a blindfolded audience led into a room with six, two-minute vignettes, each representing a particular phase of a trip to Japan accompanied by an audio track by Bennett Barbakow, live Foley effects by Julia Owen and limited edition program by Micah Hahn. As the audience moves through each vignette, they will experience the scents conveying the olfactory landscape for each phase of the journey. The scents created by Sebastian for the olfactory voyage will include: Supershuttle to LAX, Airplane, Narita, Tokyo, Hotel, and Dreamscape and will be emitted into the room via a replication of Hartmann's original "scent machine," recreated by Kamil Beski and Eric Vrymoed.
"We have a unique opportunity and responsibility to reinterpret Sadakichi Hartmann's vision successfully as the artist originally intended," said Sebastian. "As an artist and entrepreneur myself, who has experienced success and failure alike, I can relate to what it must have been like for Hartmann to put his soul into the project and not have it come to fruition in the way he envisioned."
Sebastian, a former New Yorker now based in Los Angeles who worked at  International Flavors & Fragrances (IFF) and now Fragrance West in Van Nuys, CA, has received FiFi and Perfumer's Choice awards and nominations.  
Seating for the performances is very limited; guests should RSVP at www.hammer.ucla.edu/scent.