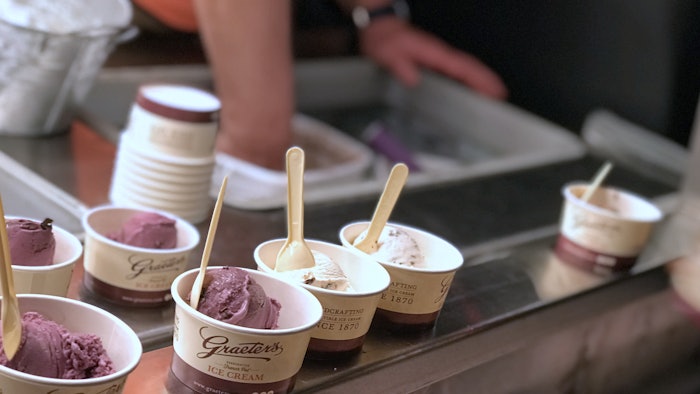 DREAMSTIME
The global ice cream market size was valued at $79.0 billion in 2021 and is expected to expand at a compound annual growth rate of 4.2% from 2022 to 2030, according to Grand View Research. Factors such as the rising demand for innovative flavors, types, and the rising demand for impulse ice creams such as cones, sandwiches, and pops in developing countries are expected to drive the market growth. 
Scheduled for November 9-10 in Cincinnati, OH, flavor experts will assemble from around the world to discover the latest insights from industry professionals at Flavorcon 2022. 
>>>Early bird tickets are now available.<<<
One of which will be a joint presentation diving into flavor development at Cincinnati-based Graeter's Ice Cream. Rich Graeter, president and CEO, alongside the vice president of marketing, Tim Philpott, is set to take the stage to discuss the ice cream flavor development process for a company like Graeter's. The pair is also set to talk about the process of testing and planning as well as the marketing of the flavors at retail. Finally, attendees will hear about consumer testing/evaluation and the expansion of flavors. The session is set to feature a selection of pre-scooped flavors. Come ready to excite your sweet tooth.
How to Register for Flavorcon 2022
Early bird rates are now available for the two-day conference vary, be sure to visit www.flavorcon.com for applicable pricing. Attendees can also get last-minute tickets the day of the event at the door. Don't miss your chance to network with colleagues from around the world and experience the latest innovations the flavor industry has to offer.