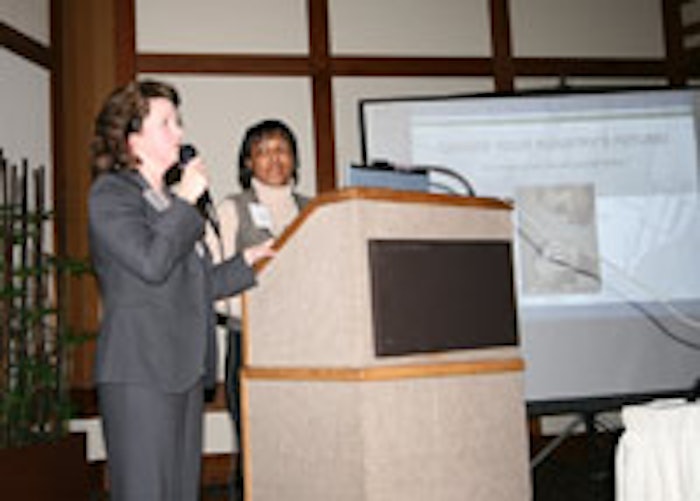 During the Women in Flavor and Fragrance Commerce spring dinner, Cynthia Reichard and Michelle Harper (both Arylessence) compared the threat of negative messaging on fragrances to the tanking economy. Both could have serious long-term threats.
Reichard and Harper noted that positive fragrance industry stories are virtually non-existent. Instead, traditional media and the internet are dominated by one-sided, poorly researched scare stories like this, this and this.
Consumers, said Reichard, are going online for advice and education. Yet the industry doesn't have a place at the table. Virtually no one, the presenters noted, is counteracting the negative online and journalistic buzz about fragrances with facts. While the Web touts "awareness," there is little actual education. Harper cited, for instance, lavender, which is a complex product, the properties of which vary based on grade, source, etc. Yet the "fragrance conversation" treats such a materials as a monolithic substance. Complexities are cast aside. Protecting and promoting the industry, said Reichard and Harper, requires understanding where the concerns are coming from, particularly on the part of well-funded NGOs. 
The presenters' prescription: get involved. Whether counter-blogging or posting safety data on company Web sites, Reichard and Harper encouraged action for messaging parity. 
Send us your feedback here.