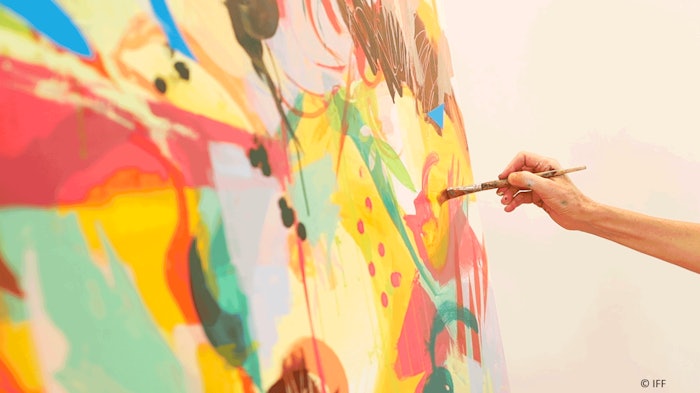 C/O IFF
IFF has announced the debut of IFF Neo, a portfolio of natural flavors designed to deliver citrus taste impact without using citrus oil, or any ingredient derived from the oil. Featuring complete citrus flavors from orange, lemon, lime to grapefruit and mandarin, IFF Neo is said to offer beverage manufacturers stable supply, while reducing price volatility and environmental impact.
Related: IFF Opens Singapore Innovation Center
The IFF Neo collection of natural citrus flavors is developed for beverage applications, as well as in liquid and dry formulations. Built using proprietary materials and technologies, IFF Neo citrus flavors are highly concentrated yet entirely free of citrus-derived molecules. Labeled as natural flavors, they are readily soluble in beverage applications and are designed to have greater stability than citrus-oil derived flavors, enabling a longer shelf life.
From the outset, IFF flavorists considered the regional differences in citrus tastes that exist around the world while developing IFF Neo. Regional flavor creators made base collections, representing a variety of locally relevant citrus tastes, and were designed using local market preferences as benchmarks. These regional collections are the basis for customized IFF Neo flavor development in each market. IFF flavorists adjust taste profiles according to local customer application needs.
Marcus Pesch, global vice president for IFF's Re-Imagine and Re-Master innovation programs, said, "IFF Neo reinforces IFF's leadership position and expertise in citrus flavor development and ingredients. The essence of the brand is its name, short for "no essential oil." These unique citrus flavor solutions are yet another way we're innovating for our customers and make a great addition to our already extensive portfolio."
Karel Coosemans, global leader for IFF's Re-Master Citrus innovation program, said, "We're alleviating global citrus sourcing challenges, offering our customers great-tasting, natural flavors with citrus taste that are more readily available. Our game-changing supply stability also removes the price volatility commonly seen with citrus-derived products."
Coosemans said, "As we developed IFF Neo, it was important not only to address the consumer desire for great taste and natural ingredients. We also wanted to make flavors with a smaller environmental impact by eliminating the need to depend on traditional citrus cultivation, processing and transportation, we've reduced resource usage and waste associated with citrus by-products."
Want to know everything going on in flavor & fragrance? Sign up for P&F+'s newsletter. You can also follow along on Instagram and LinkedIn.