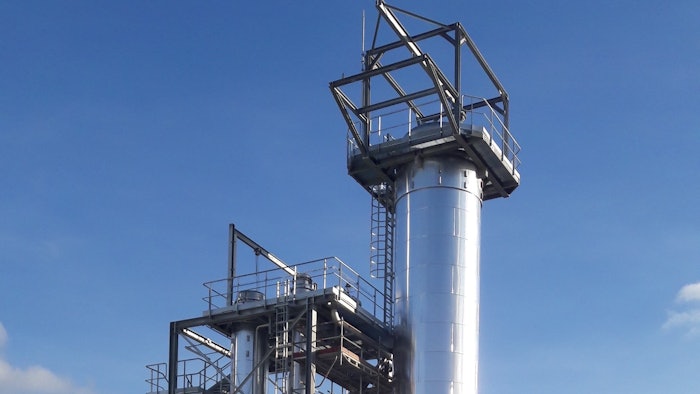 Afyren has announced its plan to market high-quality solutions designed to help customers in the industries it serves meet their sustainability goals.
Related: Afyren Releases Purpose Statement and ESG Commitments
Starting from the end of May 2022, Afyren will roll out different solutions for these four broad industrial categories: food and feed, flavors and fragrances, lubricants and life sciences and materials science.
Afyren uses agricultural by-products instead of petro-based feedstock in a biobased, circular process that cuts the carbon footprint of these acids by 81%. The goal is to provide high-performance biobased solutions to its industrial customers who wish to offer more natural, eco-friendly products to their end-users.
The product brands that Afyren will introduce in coming weeks will emphasize the biobased nature of its offerings in an effort to educate markets that lack information and labeling on biobased components and processes.
Food and feed: For this sector, Afyren's biobased acids replaced fossil-based ingredients with natural ones of the same quality. They have properties that inhibit mold and microbes for food ingredients. Afyren acids are building blocks to produce derivatives for animal feed additives like salts, coated salts and glycerol esters, which are powerful gut health promoters for many species.
Flavors and fragrances: Afyren is launching high-quality natural (Natural EU 1334/2008) and non-GMO acids that can be used as ingredients for formulations and derivatives in the flavors and fragrances industry, where customers increasingly seek to emphasize "naturalness, sustainability and wellness." They have a high level of purity and a consistent organoleptic profile.
Life sciences and materials sciences: Afyren is offering a wide range of solutions that can increase the sustainability of coatings and polymers, or esters. For example, replacing fossil-based ingredients in surfactants for hair conditioning without compromising the quality of the formulation, or providing biobased precursors for active pharmaceutical ingredients.
Nicolas Sordet, CEO of Afyren, said, "We started Afyren in 2012, focused every step of the way on sustainability and circularity. It's not only about replacing petrol. Our process is biomimetic, low-waste and low-energy. It uses local agricultural byproducts, and what is left over goes back into the soil as an organic fertilizer. Our customers benefit from this dedication, this depth of purpose."
Afyren's chief commercial officer, Joachim Merziger, said, "What differentiates our offerings is the raw materials used and the way they are produced. It gives our final products unique value as they have equal or better technical performance, combined with an outstanding environmental performance, compared to the existing petro-based equivalents on the market. Our solutions will help stakeholders along the entire value chain, from suppliers to end-consumers, understand that a production process with a low environmental impact brings more value to the product."
Want to know everything going on in flavor & fragrance? Sign up for P&F+'s newsletter. You can also follow along on Instagram and LinkedIn.