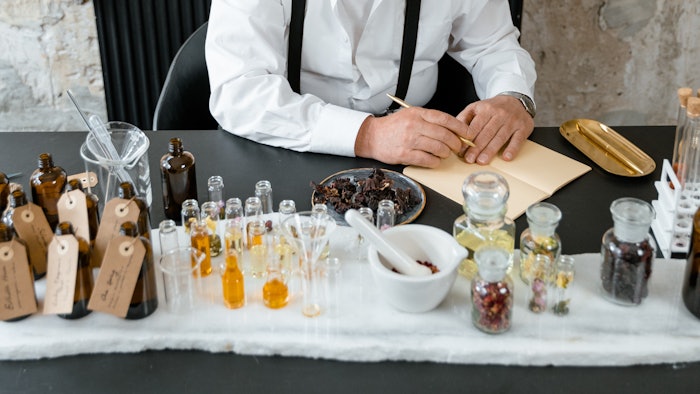 Pexels image by Mart Production
Senses International believe in unleashing the potential of employees by providing them with a dynamic and stimulating work environment where creativity and expertise intersect to create unparallel fragrances. Senses International have a team of passionate individuals who are dedicated to making a difference in the fragrance industry.  As an employee at Senses International, you will be part of a vibrant and diverse team that values collaboration and innovation.  The company encourage employees to explore their creativity and push the boundaries of what is possible in the fragrance industry.
The company also foster a culture of continuous improvement and encourage the employees to take ownership of their career. Join Senses International and unleash your potential in the fragrance industry. With company's unique blend of creativity and expertise, the sky's the limit for your career growth and development.
This is what you will be doing:
Job Position: Technical and/or Analytical Perfumer
Creation
Work closely with R&D team on new product development and conformity to Standard market references
Creating fragrances based on different concepts & application in collaboration with cross-functional team
Work with cross-functional teams to ensure timely completion of projects, and submission of highest-quality fragrance samples to clients.
Develop cost effective fragrance formulations, modifications of existing ones and reconstitutions to high quality match.
Develop and be responsible for fragrance re-formulation for regulatory compliancy and possible raw material issues.
Category focus: Household, Fabric & Air Care.
Analytical
Close collaboration with Gas Chromatography analyst to deliver excellent fragrance matches while achieving commercial objective.
Perform analysis of perfume in market products including sample preparation, data treatment and analytical schema transcription.
Contribute to expanding the GCMS library.
Optimize sample extraction and analytical methods
Organization and interpretation of analytical data to draw conclusions regarding fragrance composition/behavior
Write demo formulas based on analytical data and based on olfactive assessments
Analytical interpretation of essential oils in Perfumes
Perform preventive maintenance of the chromatographic equipment in order to ensure reliability of results.
Interact with analytical network to stay up-to-date with standard protocols
Support role
Support the Sales & Marketing team for promotion of the product by visit to the client or attending trade show when required
Assist QC team in Olfactive evaluation of raw materials and fragrance oils.
Train technical team and mentor Fragrance Evaluators.
Requirements
Minimum of 5 years' experience in Perfumery or Chemistry, and wealth of knowledge in the industry through the creation or duplication of fragrances.
Good understanding of fragrance for Asia Markets and worldwide trends.
Excellent knowledge in dissecting fragrance and strong in GC interpretation.
Hands on experience of minimum 3 years on GCMS analytical is a prerequisite.
Excellent communication skills in an international environment.
Fragrance technical expertise.
Intricate knowledge of perfumery raw materials used in the industry.
Excellent Project Management skills and good team player.
Able to manage client expectations and work to tight deadlines in a fast pace environment.
Work location: Singapore
Interested candidate to send email along with resume (CV) to Chester, email: chester.shii@senses-international.com.