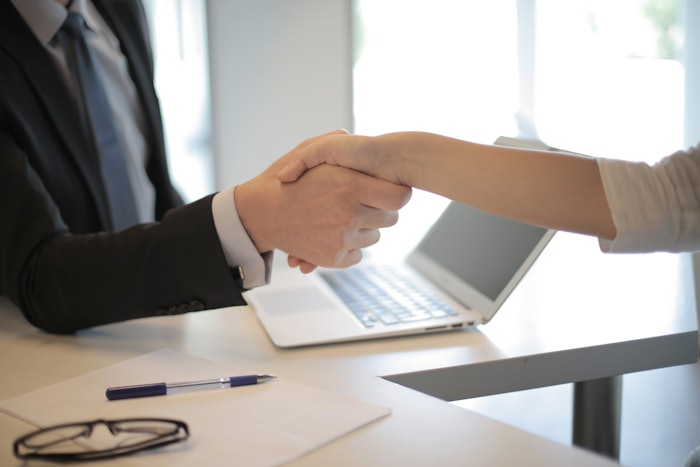 Pexels image by Andrea Piacquadio
The International Federation of Essential Oils and Aroma Trades (IFEAT) represents the interests of companies involved in the production, processing, trading and manufacturing of the many thousands of ingredients used in flavors, fragrances and aromatherapy. IFEAT's current membership is 665 companies from 70 countries and its principal aim is to advance and protect the Members' interests including international collaboration between Members and other national and  organizations, funding research and education programs, the encouragement of good practices, the dissemination of information and the provision of forums for discussion. IFEAT provides its members a platform to stay informed on the latest technical and commercial developments that potentially positively or negatively impact the successful sale and distribution of ingredients supplied by IFEAT Members. IFEAT also provides its Members a forum at the annual Conference to meet with potential new and existing customers.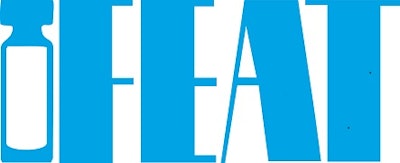 The IFEAT position of Chief Scientific Officer has expanded and the current CSO for IFEAT is not able to work full-time. As a result, IFEAT seeks a full-time candidate for this position to join their existing team, which now covers IFEAT's increasing work in the area of regulatory pressure, together with other industry players. This work includes the scientific testing and results needed to contribute to this dialogue.
Working from your home office, generally during the IFEAT office hours of 9 a.m. to 5:30 p.m. Monday to Friday, you will work alongside the IFEAT Secretariat Team which includes the Chief Administrative Officer/Membership Manager, Conference Program, Web and Media Manager, Events Manager, Finance Coordinator, Administration Assistant, Scientific Administrator and Study Tour Coordinator. You will report directly to the IFEAT Scientific Committee Chair and assist any other involved Committee Chairs.
Contact email address for application: ec_secretary@ifeat.org
Overall Accountability
Contribute to the vision of IFEAT by:
● Coordinating, overseeing, and modifying the IFEAT Scientific Committee's strategic plan
● Clearly articulate the vision and mission of the Scientific Committee to IFEAT to enhance member value
Job Responsibilities
Administration 
● Action items monitoring and follow-up on all technical projects of the Scientific Committee
● Drive the projects of the IFEAT Scientific Committee to a successful completion in the agreed to timeframe
● Track and monitor the budget and expenditures of the IFEAT Scientific Committee
● Lead, guide, and direct the agenda items of the Scientific Committee
● Support the educational needs and technical training requirements for Members both internally and externally
● Attendance at industry associations webinars and training courses
● Attendance at industry conferences and forums
● Maintain the shared Google Drive for the Scientific Committee
● Meeting agenda and preparation/coordination
● Respond to questions from IFEAT membership on Scientific matters and IFEAT Scientific Committee projects and activities
● Relations with other external consultants for the Scientific Committee
● Using science and technology (S&T) as a platform to support the business of IFEAT and its Members
● Identify partnerships and synergies between IFEAT and other industry trade associations
Regulatory
● Understanding of analytical methodologies related to and / or important to the essential oil industry
● Knowledge of ingredient safety requirements supporting the safe use of essential oils and essential oil derivatives
● Ability to interface technically with outside analytical solution providers
● Knowledge of the global regulatory environment and its impact on essential oils and essential oil derivatives
● International labelling requirements for hazardous and non-hazardous goods related to import and export
● Understanding of SQF requirements as it pertains to facility, ingredient and finished product safety
● Working knowledge of REACH requirements and global regulatory changes
● Understanding of biotechnology technologies and ability to elucidate on their global acceptance and use
Biodiversity/New Industry Projects
● Biodiversity Task Force including building the IFEAT biodiversity database
● Biotechnology
● Developing an ISEO-RIFM-IFEAT Scientific Event Integration & Liaison with Industry Associations:
● IFEAT point of contact for relations with ISO TC 54
● IFEAT point of contact for relations with affiliated associations IFRA, RIFM, IOFI, FEMA, EFEO
● IFEAT representative at ISEO and Observer Member of the ISEO Permanent Scientific Committee
Natural Complex Substances /Sponsored Projects
● FEMA IOFI GRAS Project
● IFEAT Heat Map management/Aromatherapy/CCL & Regulatory/Contaminants & Pesticides/Supply issues/Sustainability
● IFEAT Plant Protection Product (PPP) pilot project
● IFEAT representation on G5 Rapid Response Team
● IFEAT representative and Secretariat for the G5 Heads of Associations,
management of the G5 action plan
● IFEAT representative on NCS Advisory Group (NAG)
● IFRA IOFI Nagoya Protocol Task Force
● Regulatory and Chemical Control Legislation (CCL) Task Forces
● RIFM Genotoxicity Project
● RIFM NCS Safety Assessment Program
Publications, Communications & Workshops
● Drafting initial Socio-Economic Reports for sharing with contributors
● Drafting social media scientific and regulatory content for the IFEAT website
● Drafting IFEATWORLD scientific and regulatory content
● Point of Contact for IFEAT Members on Scientific matters and IFEAT Scientific Committee projects and activities
● Drafting targeted Scientific Communications of interest to the membership
● Working with the Conference Program Manager & Conference Committee on sourcing potential Conference speakers
● Working with the Events Coordinator and Scientific Committee to potentially organize technical events
Panel of Experts
● Definition of specialist area needs (inc. on health, safety and regulatory issues)
● Develop relationships with academic, industrial & other technical expertise partners
● Shortlist of candidates for the IFEAT Panel of Experts and liaison with them
General
● In-person attendance at the annual Conference and EC Meetings - one in London and two overseas
● Attendance at ad-hoc meetings (both online and in-person)
● Assistance on ad-hoc projects as directed by the Executive Committee and Scientific Committee
● Support to other members of the IFEAT Team as and when required Job Requirements
● At least 10-15 years' experience in supporting a technical trade association or 10 years in a similar role
● Minimum qualifications - Masters level work in Scientific areas of study
● Experience in technical trade association management, industry experience with a focus on basic R&D or global regulatory management within the F&F industry and/or basic ingredient functions
● High level commercial experience in the F&F industry and ability to see the commercial value of projects and programs within the IFEAT Scientific Committee
● Excellent oral and written communication skills so as to communicate credibly and effectively
● Ability to spearhead and publish technical publications with IFEAT Committee members in the trade press
● Excellent organizational skills Personal Requirements
● Ability to work from home office
● Ideally resident in a country that is within one hour of the Central European Time zone (CET), with proximity to the EU/UK
● Sociable person with the ability to work in a team and also independently
● Ability to travel internationally (for bi-annual meetings and the Annual Conference)
● IT literate (including Excel, Word, Adobe, Google Apps)
● Flexible in working hours (including possible evening conference calls)
● Native/fluent English language with perfect writing skills - other languages an advantage
Contact email address for application: ec_secretary@ifeat.org