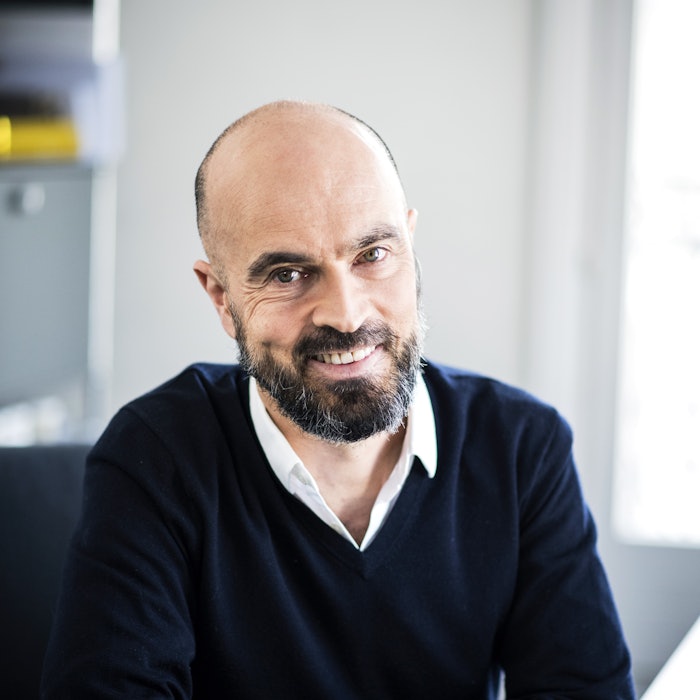 courtesy of Givaudan
Givaudan master perfumer Olivier Pescheux has passed away on July 10, 2023. The following words are penned by the Givaudan team:
It is with deep sadness and profound emotion that Givaudan announces the passing of Olivier Pescheux, on July 10, 2023 in Paris, France, at the age of 57, after fighting against a long disease.
Born in Paris in 1966 and graduated from ISIPCA, Olivier started his career in 1990 by joining Payan Bertrand in Bangkok. On his return to Paris in 1992, he placed his talent to the service of perfume house Annick Goutal, before transitioning to Kao Corporation in 1993. He joined Givaudan in 1998, returning in 2006 after a brief period at Quest International.
Well-known for his elegant and luminous olfactive writing, Olivier has been at the origin of countless successes such as Eau Mohéli by Diptyque, Herod by Parfums de Marly and Explorer by Montblanc. His endless talent and creative versatility led him to be elevated to the rank of master perfumer.
CEO Gilles Andrier says, "We are deeply saddened by the loss of Olivier Pescheux. He has not only been the architect of many of the most beautiful and iconic fragrances of the industry, but also an adored person, dedicated to his art and committed to mentor the upcoming generation of perfumers."
"Olivier liked to define himself as a craftsman, and he really was," says Xavier Renard, global head of Fine Fragrances. "His ability to transcend any material, to make any ingredient tell new stories, made Olivier one of the most important and celebrated creative minds. He leaves us with a prodigious amount of creations and his bright personality will continue to live through his legacy."
Oriol Segui, head of Fine Fragrances Europe adds, "Olivier immensely contributed to shape today and tomorrow's perfumery. He was loved for his warm and friendly character, his generosity and his boundless artistry. Olivier will be deeply missed." Givaudan offers his family, relatives and friends its deepest condolences and also fully supports the community of its perfumers, that we know are particularly saddened at this difficult time.