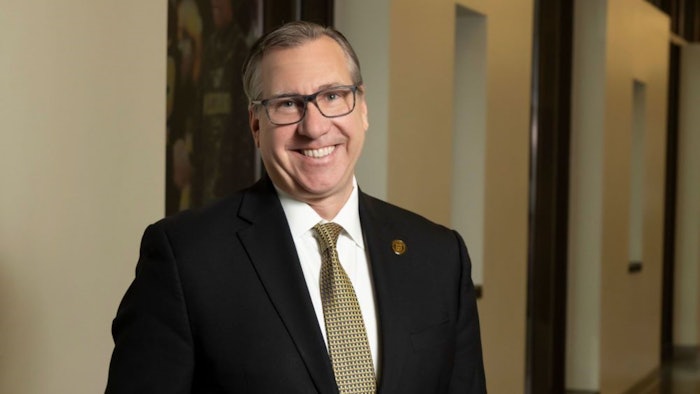 C/O IFT
The Institute of Food Technologists (IFT) has tapped Christopher Daubert, Ph.D., as the 85th president of the board beginning September 1, 2024. As president-elect effective September 1, 2023, he will work closely with the incoming president, Sean Leighton, global vice president of food safety, quality and regulatory at Cargill. Each president serves a one-year term.
Daubert is vice chancellor and dean of the University of Missouri College of Agriculture, Food and Natural Resources (CAFNR). Prior to joining the University of Missouri in 2017, Daubert spent more than two decades at North Carolina State University, where he served as head of the Food, Bioprocessing & Nutrition Sciences department and director of the Food Rheology Laboratory.
"I am excited to lead an organization dedicated to advancing science and promoting people who are addressing global challenges associated with food access," Daubert said. "Throughout my career, IFT has been a steady and positive influence; a community that provides and shares resources to best serve our industry."
Daubert is an IFT fellow and previously served as chair of the Food Engineering division. He was also a member-at-large of IFT's Dogwood section in North Carolina. 
IFT CEP Christie Taratino-Dean, shared, "Chris has been an impactful member of IFT for many years, actively participating and leading through the numerous volunteer groups and opportunities IFT has to offer its members. He has been instrumental in helping elevate the science of food, and we are thrilled that he will become our 85th Board President when he takes over on September 1, 2024."