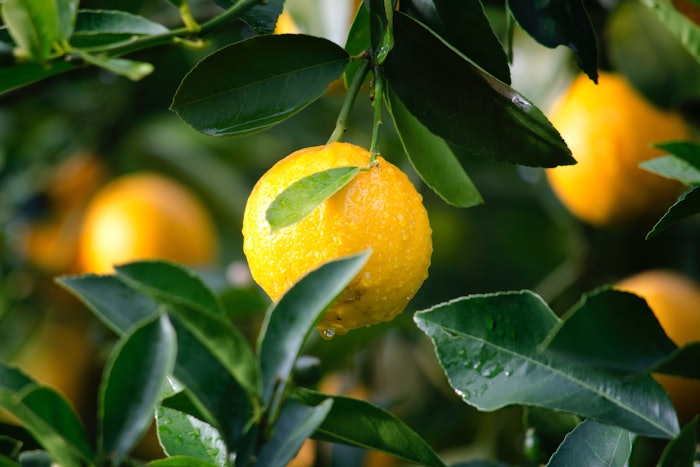 PEXELS PHOTO BY RYAN BAKER
Agrumaria Reggina has released its third edition of the company's annual report on the Italian citrus fruit industry. 
Related: Italian Citrus Report: Perspectives on the Season 2021/2022
The introduction to the report reads, "There are different challenges and issues to deal with: the incomplete overcome of pandemic, the recent international conflicts with the resulting increase in the costs of energy and raw materials, a structural difficulty by all the foreign citrus producers."
"On the one side, the increasing interest of customers in citrus-based products requires reliable and sustainable supply sources; on the other side, in a climate of extreme uncertainty, some stable and consistent points of reference are needed. On this latter point, the historical ties between the processing industry and the Italian citrus growers enable our companies to be key players also at an international level."
The report provides data on the 2021-2022 Italian citrus fruit industry and a forecast for 2023, as well as includes an analysis of the phytosanitary conditions of citrus fruits by an agronomist, Salvatore Lauria, Ph.D.
2021-2022 Season

The citrus season 2021-2022 showed a stable trend compared to the previous one, without being affected by any substantial change. Considering the main citrus fruits cultivated—oranges, clementines, lemons, mandarins and bergamots—the production registered an increase of 6% compared to season 2020-21. The main increase was recorded in the oranges department, followed by lemons.
According to the company, the 2022-23 season forecasts show a growth rate, with particular reference to oranges and clementines. Lemons, mandarins and bergamots, on the other hand, should maintain an ordinary growth rate.
The company stated, "The Italian citrus fruit industry showed excellent growth rates in season 2021-2022, thanks to favorable conditions and to the investments by farmers, which continue their virtuous investment path to make plantations sustainable with suitable innovation levels."
We also presented an overview of the increasing area under organic cultivation, which today is above 30% of the total land of cultivation.
Francesco Chirico, head of the technical department, shares, "We will increase in the share of processed organic citrus fruits. This choice will be particularly relevant for the beverage industry due to the increasing interest in organic citrus-based juices and drinks. We will complete the investments in flavor and fragrance that will allow us to offer increasingly tailored products with a high added value."