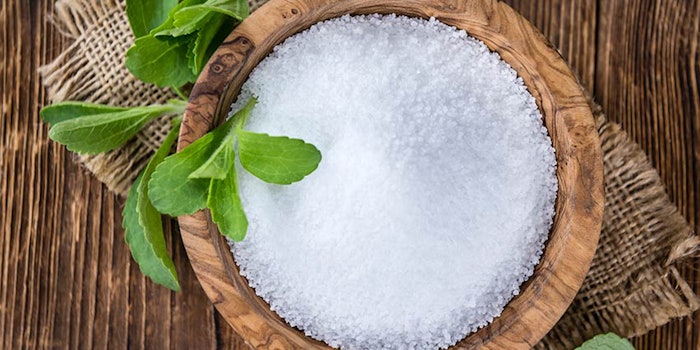 PureCircle has announced two major developments to support customers in creating zero-added sugar/reduced-sugar products: Sigma Syrup, a new stevia ingredient, and a new proprietary varietal of stevia plants.
Sigma Syrup, which has a clean, sugar-like taste, is a blend of PureCircle's next generation stevia leaf ingredients, like Reb M, and is non-GMO. The new ingredient also overcomes solubility challenges encountered when using other stevia sweeteners in products that are high in sweetness intensity like syrups and liquid tabletop sweeteners.
PureCircle's new proprietary varietal of stevia plants naturally yields greater quantities of the company's next generation stevia ingredients. This breakthrough also enhances PureCircle's production efficiency, which improves its ability to deliver a sustainable, cost effective supply of its stevia ingredients to food/beverage companies. This also allows brand owners to develop more accessible, healthier products for a wider range of price points.
In addition to these developments, PureCircle is opening an office and innovation lab in Brazil to improve its customer support for Latin American food and beverage companies. Located in São Paulo, the facility will provide customers with formulation support catered specifically to the Latin American market, as well as increased speed to the market.
PureCircle works with farmers globally in order to grow and source its proprietary stevia plants. Its agricultural programs provide high-quality and support sustainability and farm communities.
PureCircle, which now holds 214 stevia-related patents globally, is working toward the commercialization of stevia-based protein and fiber ingredients in 2020. The company is able to extract and offer other ingredients from the stevia leaf like favor modifiers and antioxidants.
Sweeteners are only considered "stevia leaf sweeteners" if they are started with the stevia plant; therefore, other stevia-like ingredients produced in laboratories are not stevia leaf ingredients.