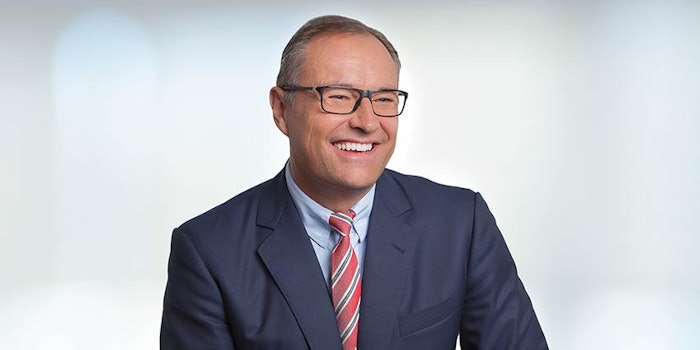 International Flavors & Fragrances (IFF) chairman and CEO Andreas Fibig will be honored by the Hebrew Home at Riverdale at the organization's 102nd Annual Gala.
Fibig will be recognized for cultivating the partnership between the Hebrew Home and IFF; the company developed an exhibition for the Hebrew Home, "The Scents of the Game." With scents including hot dogs, beer, cola and leather, "The Scents of the Game" served significant for the home's memory care residents.
"We honor Andreas for his partnership and more importantly for his friendship," said Daniel Reingold, president and CEO of RiverSpring Health. "This collaboration brings to life the love of the game in powerful way. Our residents close their eyes, take a deep breath, and they are at the game, cheering for baseball legends and smiling at the memory of the games they attended in their younger days. What a wonderful gift IFF and Andreas has brought to our community."
"Working with the Hebrew Home has been a personal highlight of my career with IFF," said Fibig. "I know that the senses have incredible power to improve people's lives on a day-to-day basis, but it's been a real honor to be able to impact the lives of the memory care residents in such an artistic and meaningful way. It has been an honor to share the power of scent with the Hebrew Home."
The Hebrew Home at Riverdale's 102nd Annual Gala will be held Nov. 10, 2019 at the Ziegfeld Ballroom in New York City.