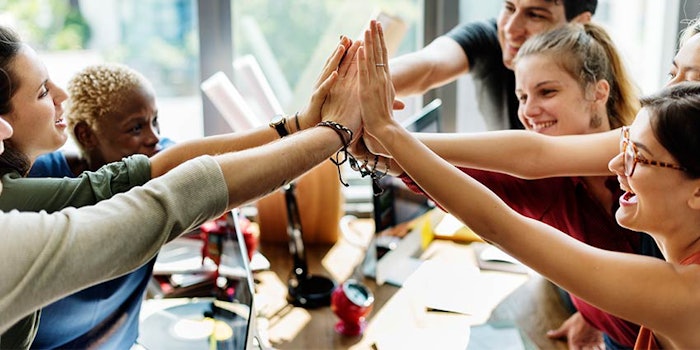 FONA International has made room on its mantle for three more awards.
The company was recognized by Fortune magazine and consulting firm Great Place to Work. as the #2 medium-sized workplace in the country for manufacturing and production. The recognition is based on an anonymous employee survey, in which respondents are asked questions regarding their levels of trust, pride and comraderie at work. Among FONA employees, 97% of respondents
"Manufacturing and production companies in the U.S. are facing dynamic forces shaping industry market conditions—such as a potential trade war and skilled talent shortages," said Michael C. Bush, CEO of Great Place to Work. "Amidst this escalated insecurity, organizations like FONA stand out from the crowd, overcoming competitive conditions through intentionally growing their businesses by creating great places to work for all."
FONA also received a Best & Brightest Elite Award for compensation, benefits and employee solutions, the company's 14th recognition from Chicago Elite, as well as recognition as a Best & Brightest "Icon" Business. "It's an incredible time at FONA," said COO Jeremy Thompson. "How rewarding, to receive national recognition from Fortune, and right on the heels of an Elite Best & Brightest award. Wow! What a testament to our wonderful people and the incredible, growth-focused culture we create together every day."
Finally, the company received the results of its biannual employee engagement survey, conducted by Management Resources Association (MRA). Results showed that 99% of employees are "engaged," with 70% being "fully engaged;" the national average for the latter is 36%.
"FONA is among the highest engagement scores we see," said Kristie Haase SPHR, employee engagement survey manager, MRA. "I have never seen such a unified sentiment from employees inside an organization regarding the strength, clarity and transparency of communication. This is their secret sauce."