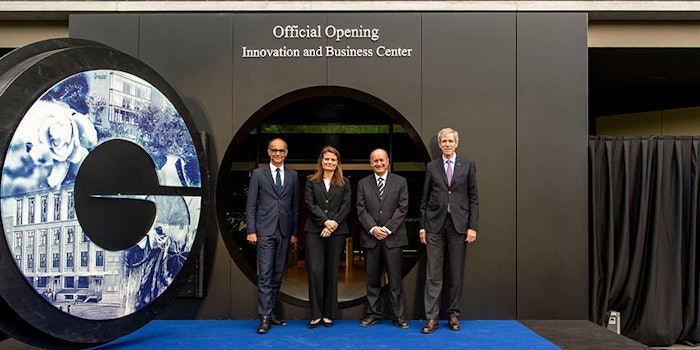 Givaudan has opened its flagship innovation center in Kemptthal, Switzerland.
The 12,000 square meter facility represents the company's largest investment in research to date—CHF 120 million. It is aimed at accelerating the company's efforts in creating differentiated, sustainable flavor, taste and fragrance solutions for food & beverage, beauty, personal care and home.
Related: Givaudan Completes Albert Vieille Acquisition
Designed to inspire co-creation, collaboration and innovation, the facility provides space for 300 employees, as well as labs, kitchens and hosting space for start-ups. Research capabilities for science and technology teams include chemistry, biotechnology, biocatalysis, fermentation, flavor delivery technologies, sensory and application science; for creation and application, the include sensory and consumer insight tools and SPRINT fast prototyping.
"Building on our 250 years pioneering heritage, our new flagship center is the latest example of Givaudan's strong innovation culture," said Gilles Andrier, Givaudan CEO. "As the newest addition to Givaudan's vast network of research and creation centers, the Zurich Innovation Centre will act as a key enabler to deliver breakthrough science and technology solutions for our customers while tackling the industry's most pressing challenges."