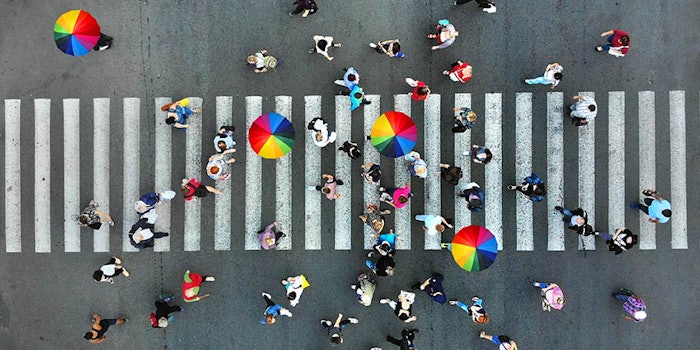 International Flavors & Fragrances (IFF) has begun a new era in its business, unveiling an updated mantra—Uncommon Sense—and brand identity.
"This is the type of approach that has led to some of the biggest dreams and greatest inventions of our world," said chairman and CEO Andreas Fibig. "These are the ideas that have allowed us to fly, that have sent humans to the moon; that let us dream of living on Mars. Uncommon Sense opens the door for us to make the impossible, possible."
Related: IFF Details Green Efforts With 2018 Sustainability Report
Part of the overhaul is an updated purpose: "To redefine & transform how we live in and care for the resources of our world," a reflection on the company's commitment to advancing its promise to "do better for people and the planet." The brand is underpinned by three pillars: Question Everything, Champion Creators, and Do More Good.
"Five years ago, we promised to redefine IFF's role in the flavors and fragrances industry. Since that time, we have nearly doubled our product offerings, sales and world-class talent and expanded our customers base by more than tenfold. We have become a leader in sustainability—responsible for many industry firsts—and galvanized our employees to embrace their role in making the world a better place," said Fibig.
"With such a diverse and expansive organization, we needed a purpose that can connect us globally. So, we've created something new in our industry—a purpose that both embraces and goes beyond our day-to-day and helps us reach higher for the good of people and our planet. That's the essence of who we are. We want to be ahead, doing more and doing it better than the rest. Our new purpose and Uncommon Sense brand are aiming high, but I believe our purpose should bring our people together while making us stretch beyond what we think is possible today."