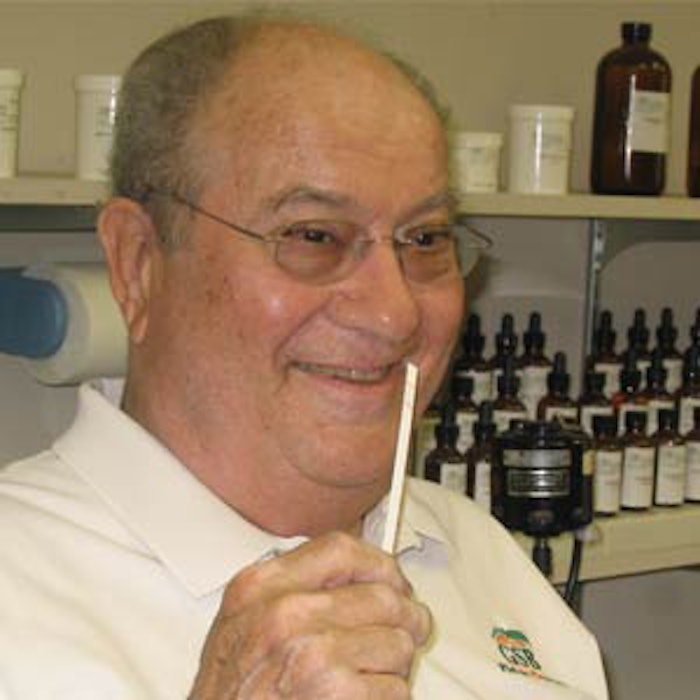 Eugene S. Buday, president and founder of GSB & Associates, Inc., Flavor Creators (Kennesaw, Georgia), has died.
Buday passed away on Friday, September 25, 2015, after "fighting a long and courageous battle," according to his obituary.
He was a certified flavor chemist and past president of the Society of Flavor Chemists. Buday remained active in the industry until his passing.
His career, which began in the 1950s, included roles with Felton Chemical Company, Polak's Frutal Works (PFW), Hercules, Synfleur, Fries and Fries, Aromatics International and AFF. Buday established GSB & Associates, Inc, in 1984.
"He loved being a flavor chemist and mentored those who worked with him," Buday's obituary notes. "He was an avid collector of all types of scales, which are on display at GSB. Buday's legacy will be carried on by his family, who all actively work at the company."
Buday's services will be private. The family asks that any contributions be sent to Wellstar Community Hospice at Kennesaw Mountain, 200 South Park Place, Suite 202, Atlanta, GA 30339.
In June 2006, Buday wrote about the job of the flavor chemist for Perfumer & Flavorist.