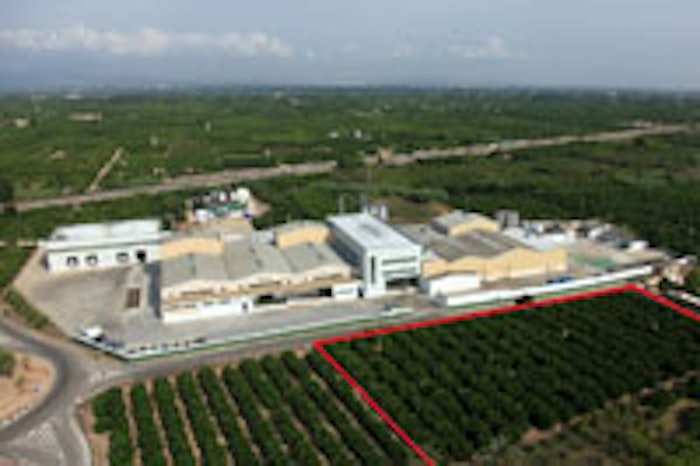 Wild is expanding its facilities in Berlin and Valencia, Spain, and noted that these locations are important stepping stones for the company's further growth.
At the end of 2013, Wild purchased land from the real-estate company, Liegenschaftsfonds Berlin. The property totals approximately 6,500 square meters and is located on the Spree river, directly adjacent to the company grounds. 
"We have successfully acquired the last free space near our company so we can continue to grow," said Thomas Eller, Wild's managing director. "The decision to make this purchase signals a clear commitment to our location here in Germany's capital city, and it protects jobs."
At first, the property will be used as an additional logistics staging area. Ultimately, there are plans for it to be made into a production area. The Wild Berlin portfolio includes liquid and powdered flavors such as citrus flavor extracts and FTNF flavors. It also features extracts of plants, herbs and spices as well as tea and color extracts and formulations.
In December 2013, Wild Valencia acquired three plots of land bordering on the company grounds, adding a total of 11,165 square meters to the site.
"Purchasing this strategically advantageous commercial real estate is part of our overall concept to improve material flow and help secure our location and jobs," said Francisco Climent, managing director of Wild Valencia. 
Wild plans to use the additional space to facilitate truck access to the company grounds and improve traffic flow in the loading zone. Furthermore, the parking lots for employees and visitors are scheduled to be transferred off-site, allowing for additional areas to be used for things such as a warehouse. The Wild Valencia portfolio contains blends of fruit juice concentrates and sweetening systems (Fruit Up, natural fruit sweeteners, multijuice sweetening systems), red colors obtained from fruits and vegetables, plant extracts and natural citrus flavors.