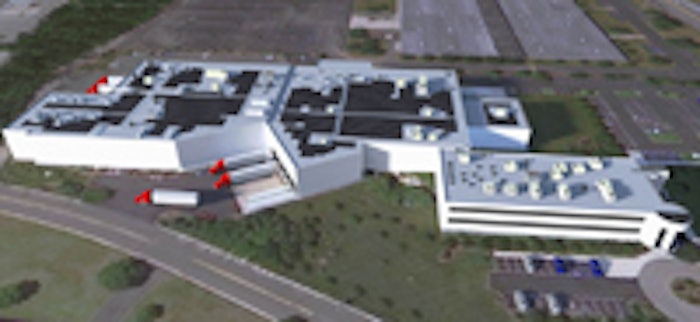 Robertet Flavors, the US flavors division of the Robertet Group, has announced plans to install a solar energy system at its manufacturing facility in Piscataway, New Jersey. The company has elected GeoPeak Energy LLC to design, install and service the system, which will feature roof-mounted panels that will span 115,000 square feet, with plans to be operational by the end of 2011. Additionally, Robertet Flavors plans for 14% of its manufacturing plant's power to be provided by these solar panels, helping reduce CO2 emissions and fitting in with the company's other environmental initiatives.
"Our clean energy initiative supports the global Robertet Group's commitment towards responsible environmental stewardship, while offering the added benefits of lowering operational costs and complementing Robertet's core natural raw materials positioning in the flavor and fragrance industry. In the months and years ahead, Robertet will continue to seek out ways to reduce our carbon footprint, implement other environmental process improvements, and support fair and sustainable agriculture around the world," said Peter Lombardo, President of Robertet USA.
Robertet also plans to encourage its employees to take advantage of the GeoPeak Energy Alliance Program, which offers benefits and incentives to mount solar systems on homes.